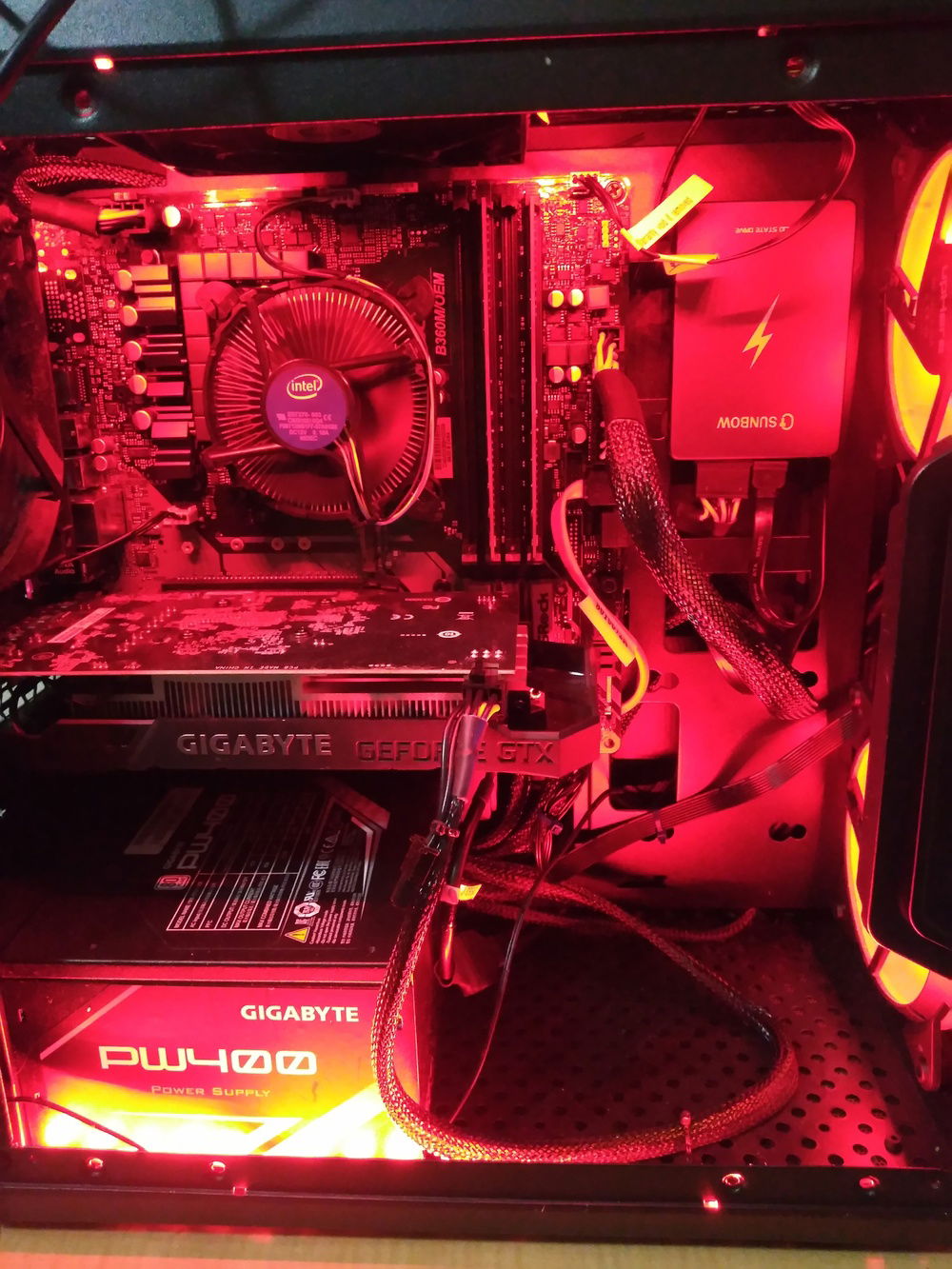 All the interesting guts and a "I have zip ties!" approach to cable management *Not featured in the pics is the case fan held in place by said zip ties*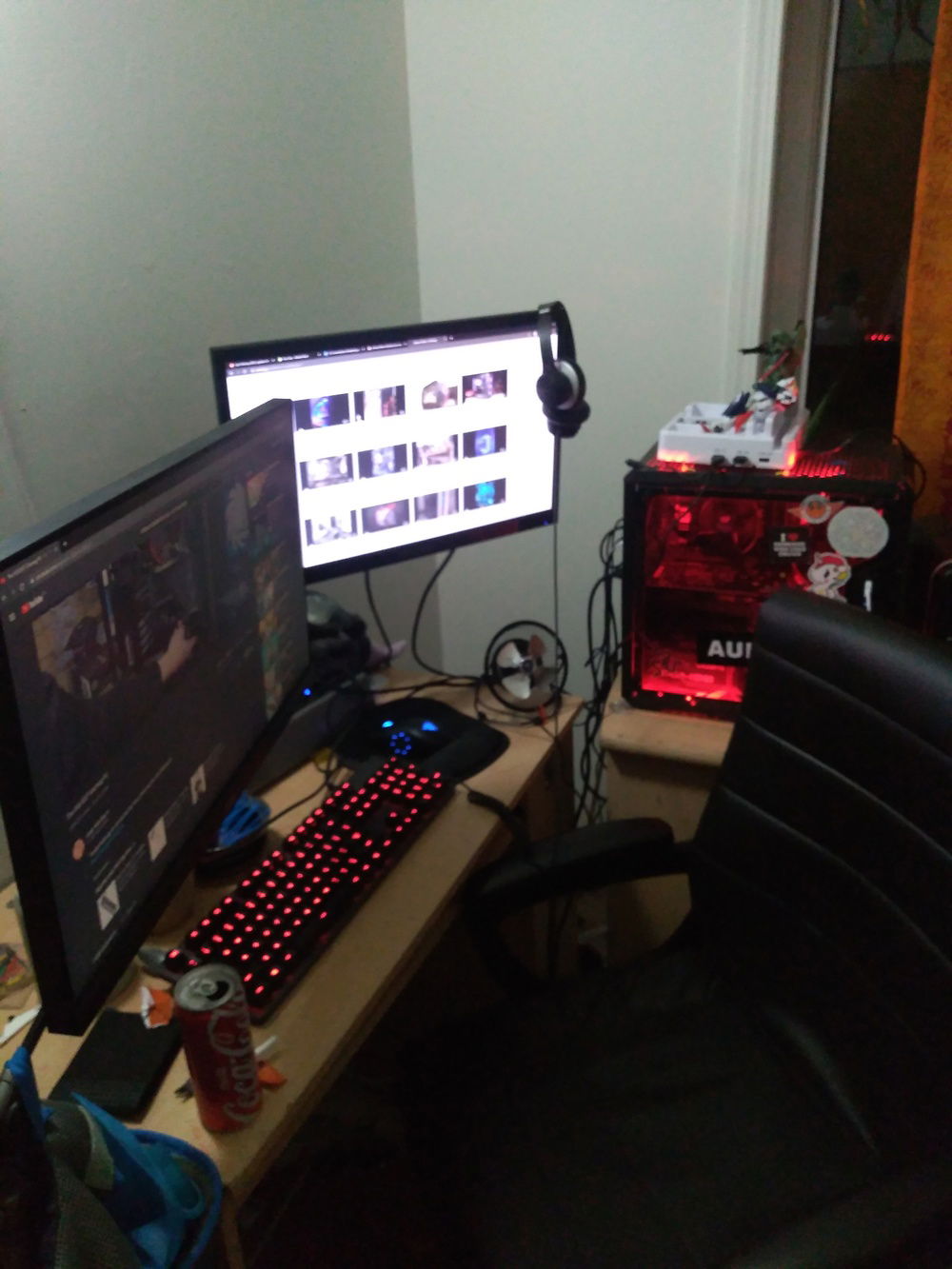 Able to do batch editing in photoshop and play most games at 1080p, not sure what I did but I did it right-ish.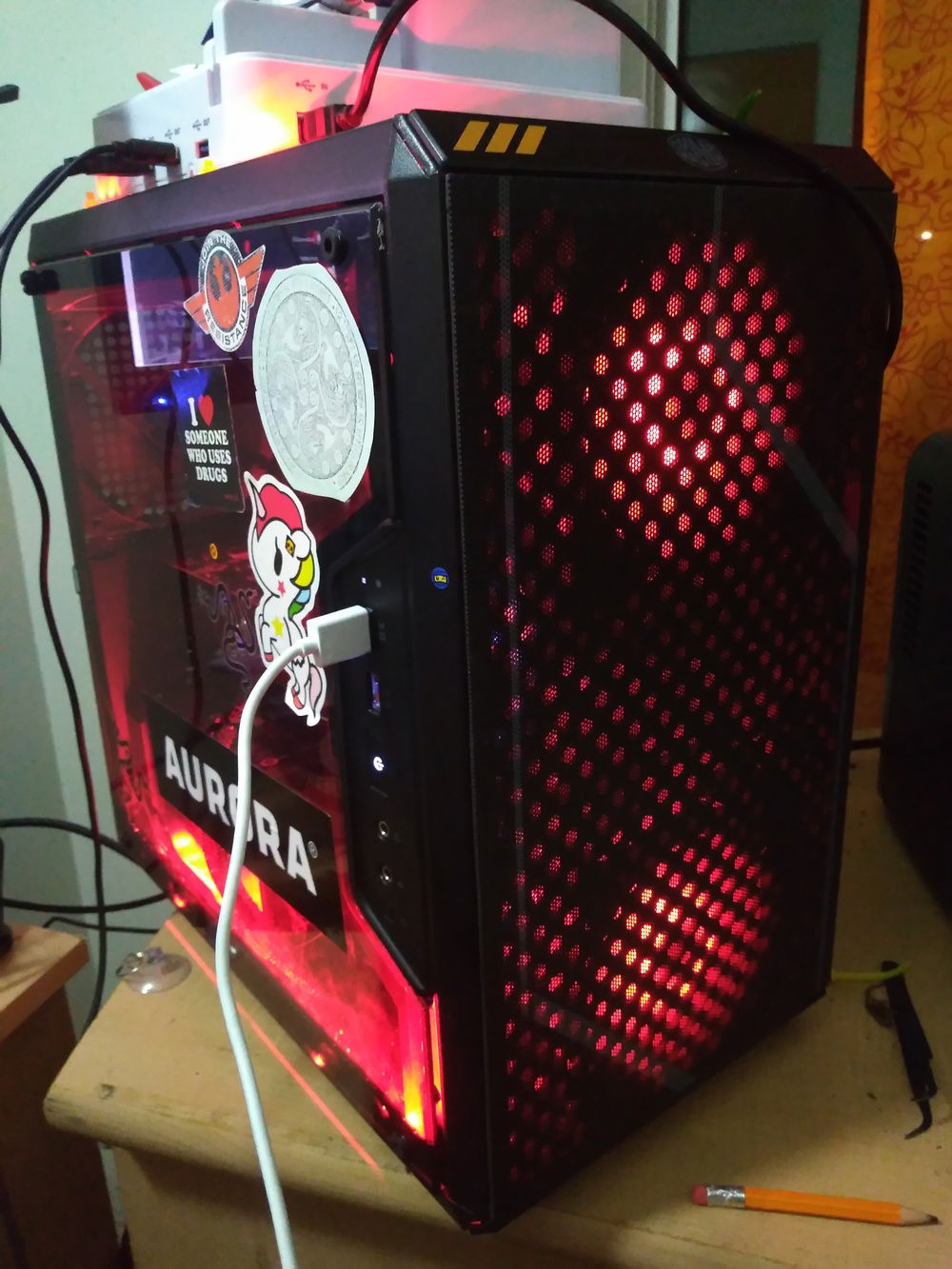 Red and black theme throughout.