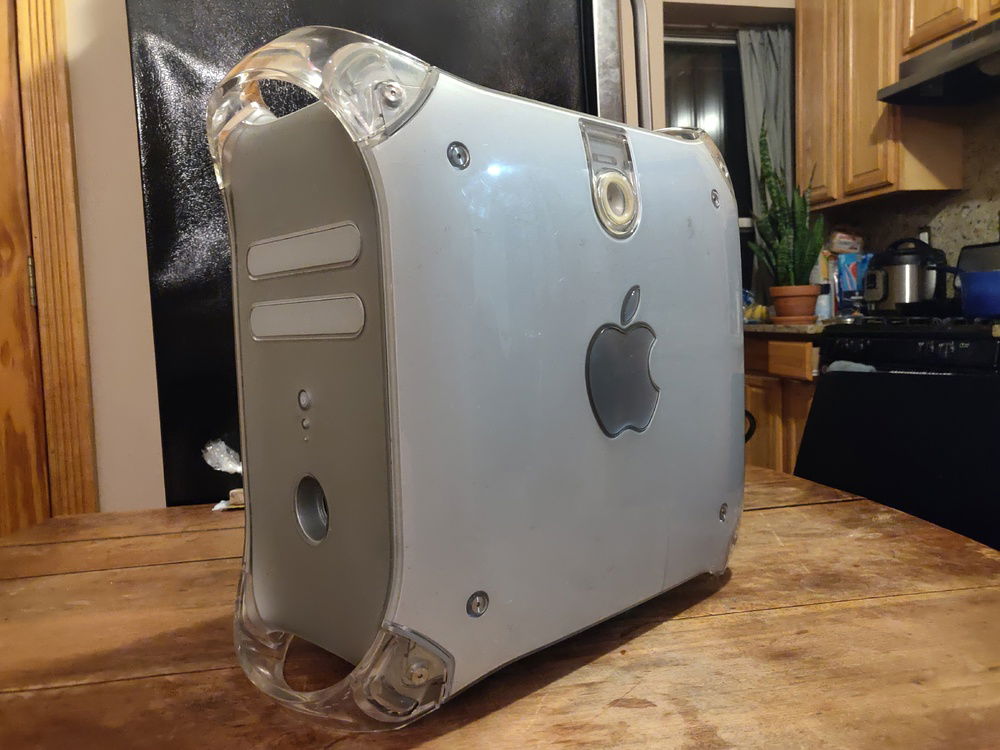 What secrets could this almost 20 year old computer hold? Come along and let's find out!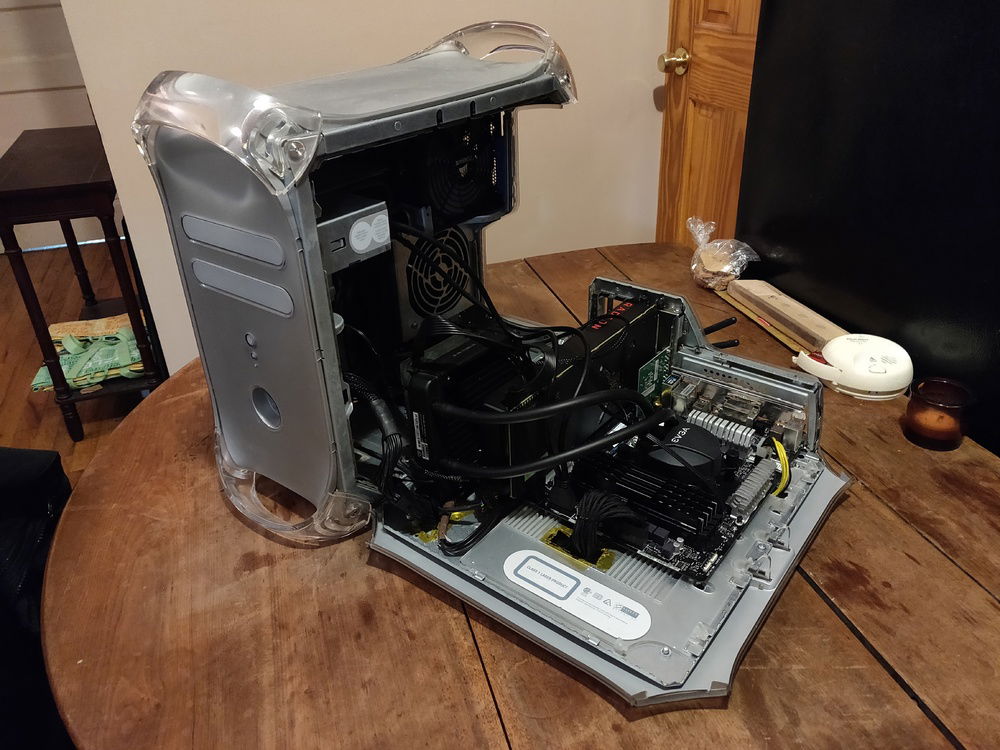 My baby, in all her glory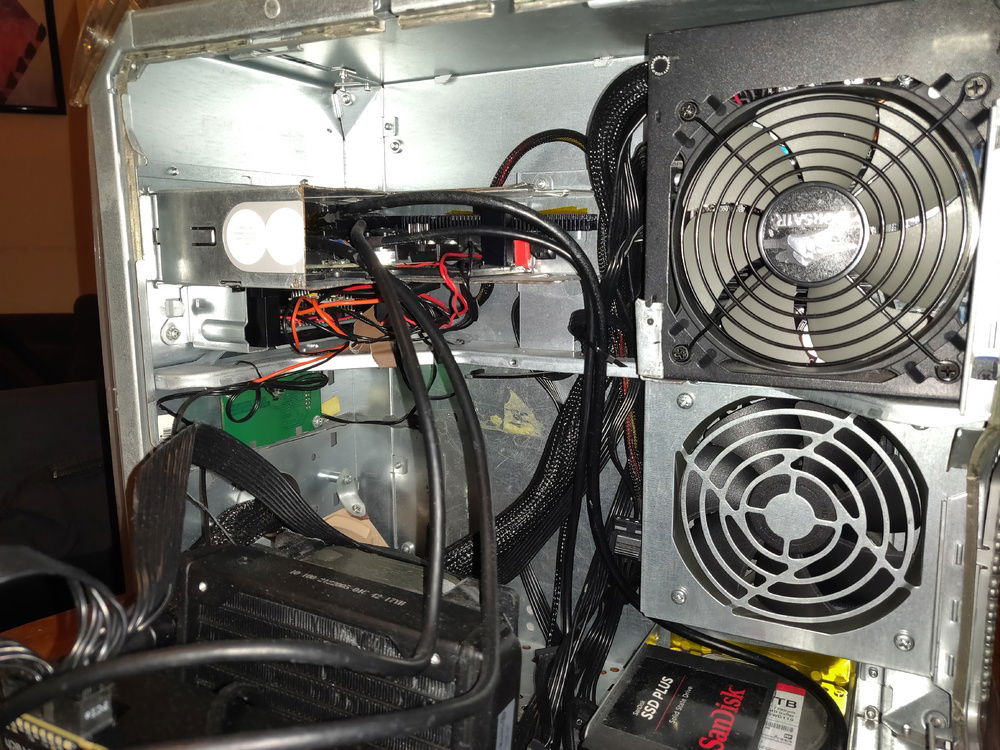 I've spent so much time looking at the innards of this thing. The arduino's tucked away between what used to be the CD tray and the green motherboard. The SSD is where the hackintosh os sits. In that metal container are two 3D printed plastic swoops that guide the air out of the system a bit more effectively. The system originally blew air straight back into the plastic shell, but it had vent holes in the shell THAT WENT BACK INTO THE CASE. So I have plastic guides within the shell to reroute the air out the original hole in the back as well as a small area I cut out.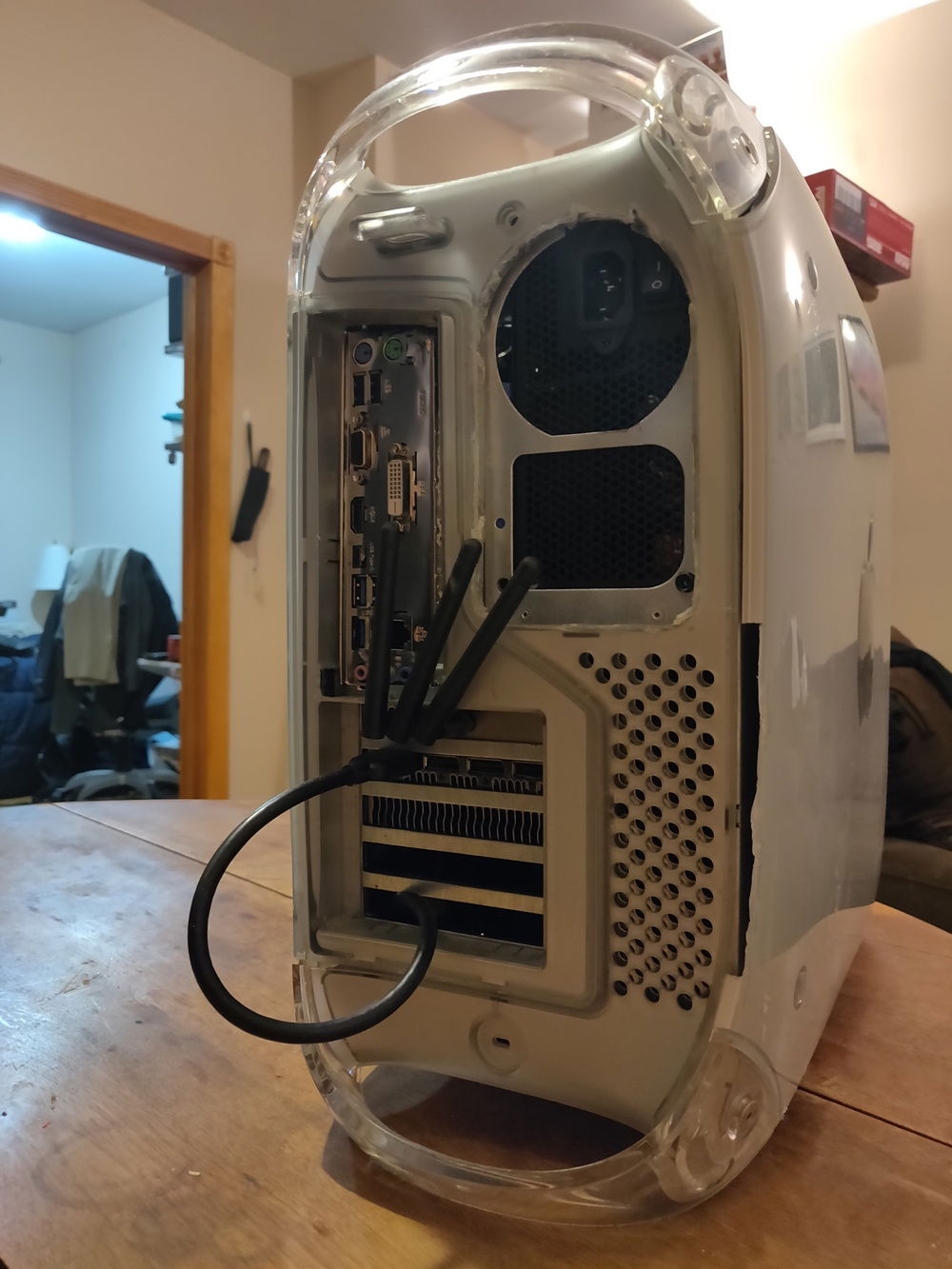 Just a quick peek at the rear. That little jagged part some of the plastic case I cut away to encourage more air to not overheat my system.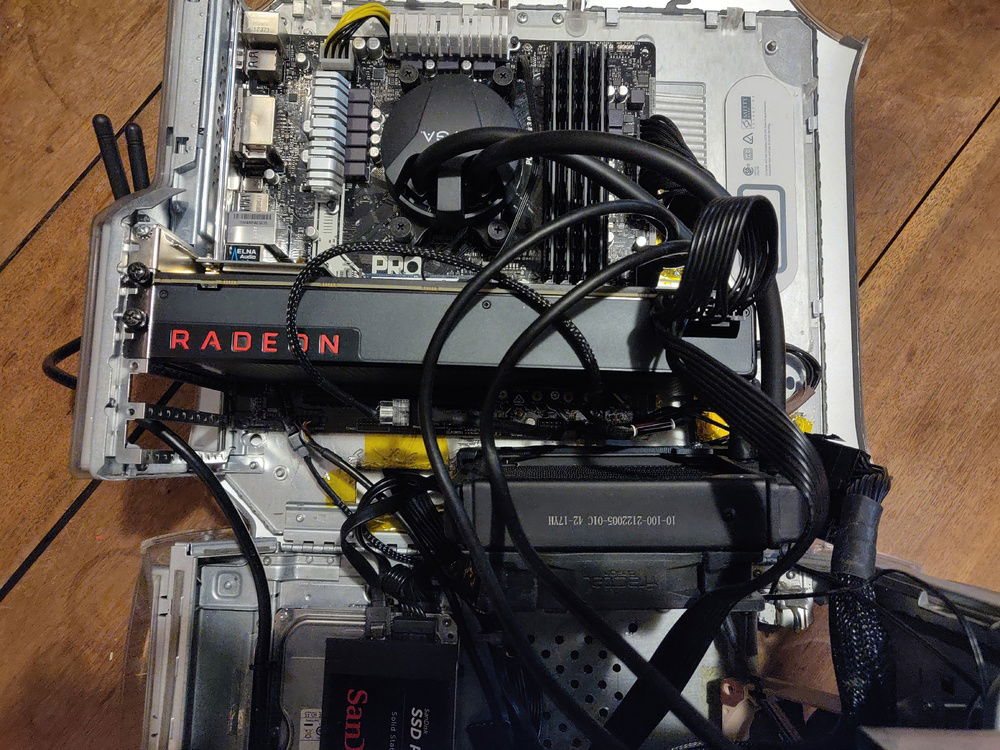 Lol yeah, the exhaust from the CPU radiator blows right into the Vega 64, but hey the reference card is like an exhaust anyway, right?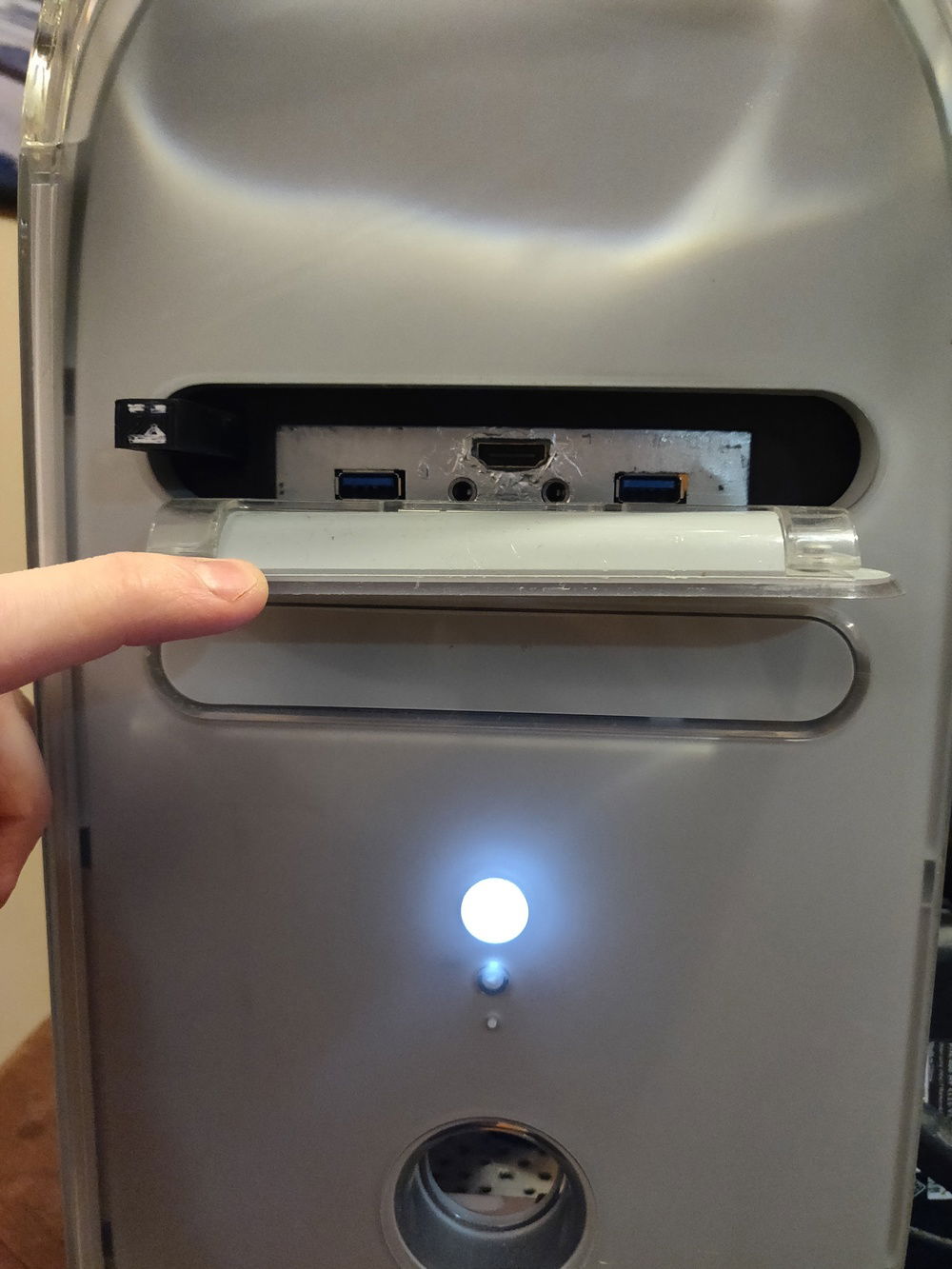 The power's on and now we can see the HDMI passthrough! I love my VR headset and this makes plugging the thing in a breeze. The button below the power button has been rerouted to signal the arduino. The arduino then moves the little rack with a face on it with a motor to open and close the CD-ROM flap. I grinded out space on a regular USB 3.0 CD ROM thing to flush mount the HDMI female to male cable.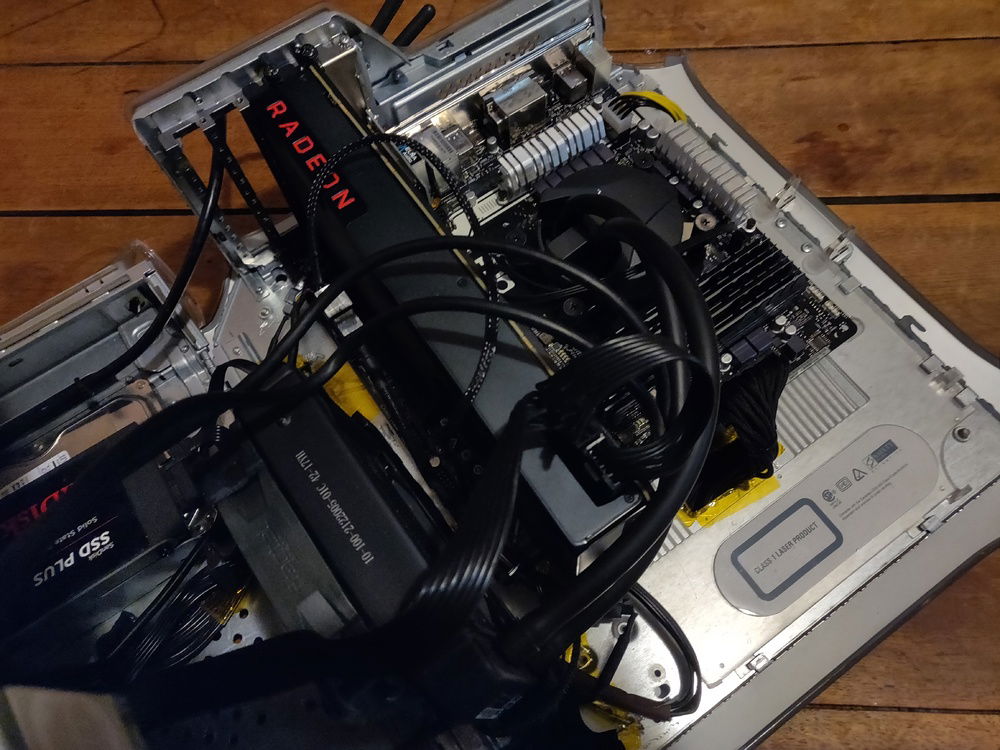 Another beauty shot of my fine cable management skills. There was actually so little room to do anything. I was lucky I was able to tuck some of the motherboard cabling inbetween the metal where the motherboard sits and inside of the outer plastic shell. I don't think I'd be able to open it otherwise.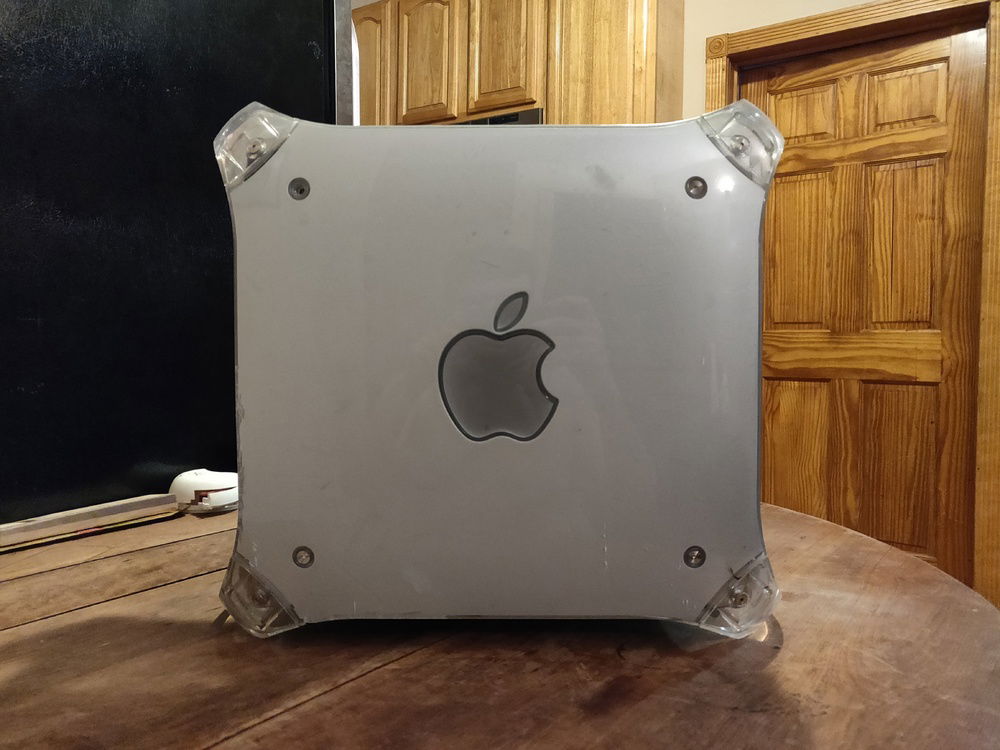 Just a nice profile of how this thing looks when it's closed. I do really love this design. Those handles make carrying this thing so easy even though it's as heavy as a tank.