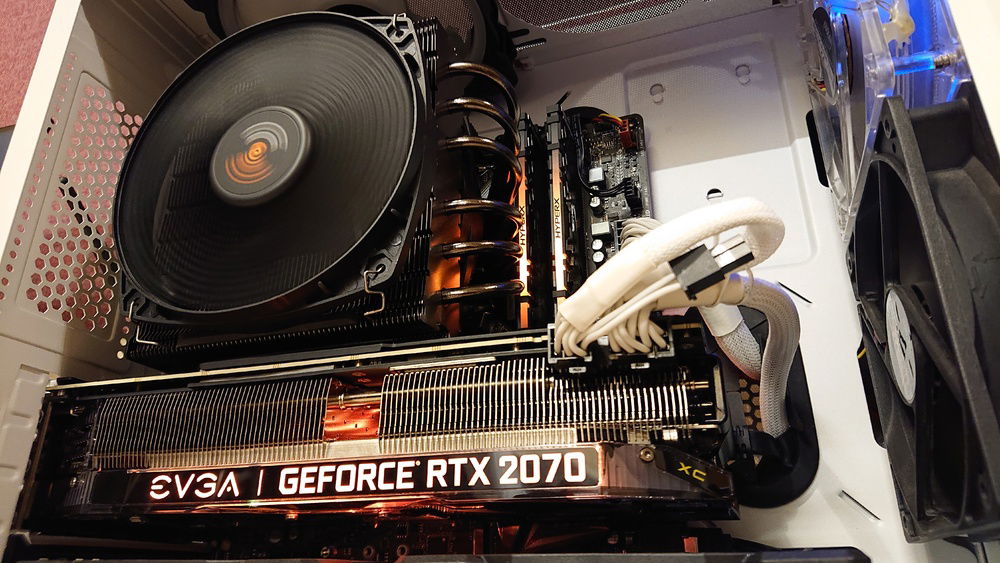 I love this angle, after tidy up.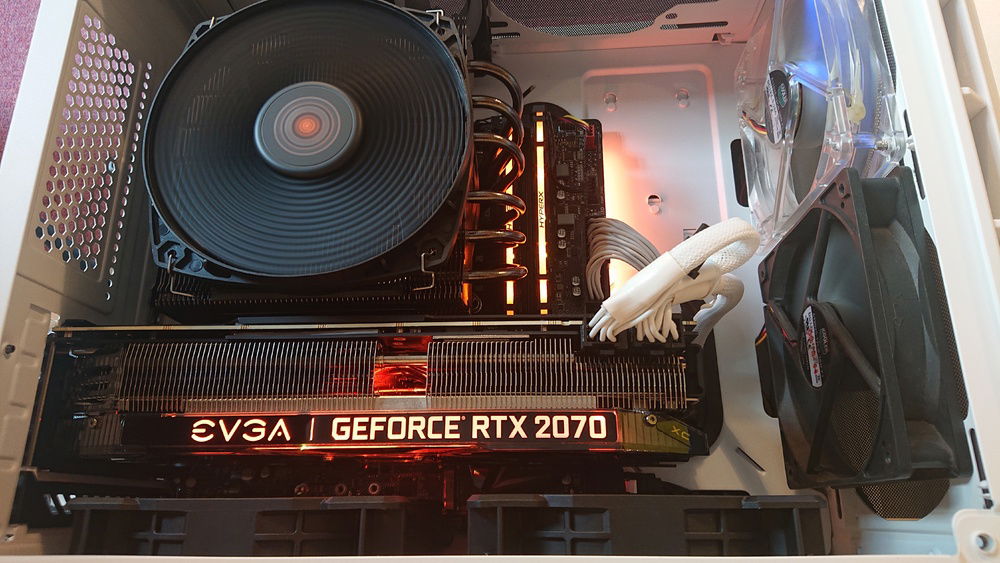 Going to orange to match the be quiet sticker colour.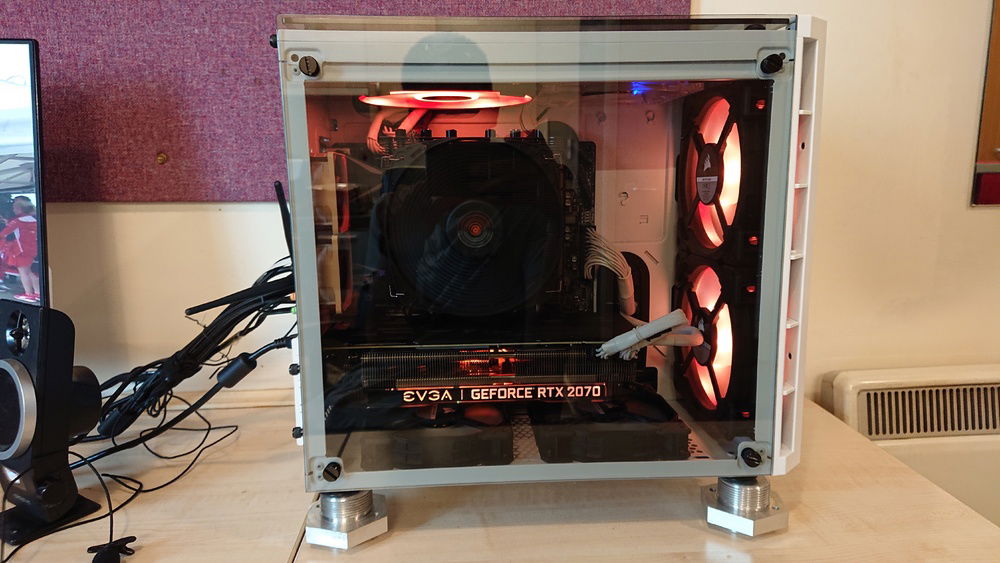 More fans, more RAM, more storage. The summer upgrade.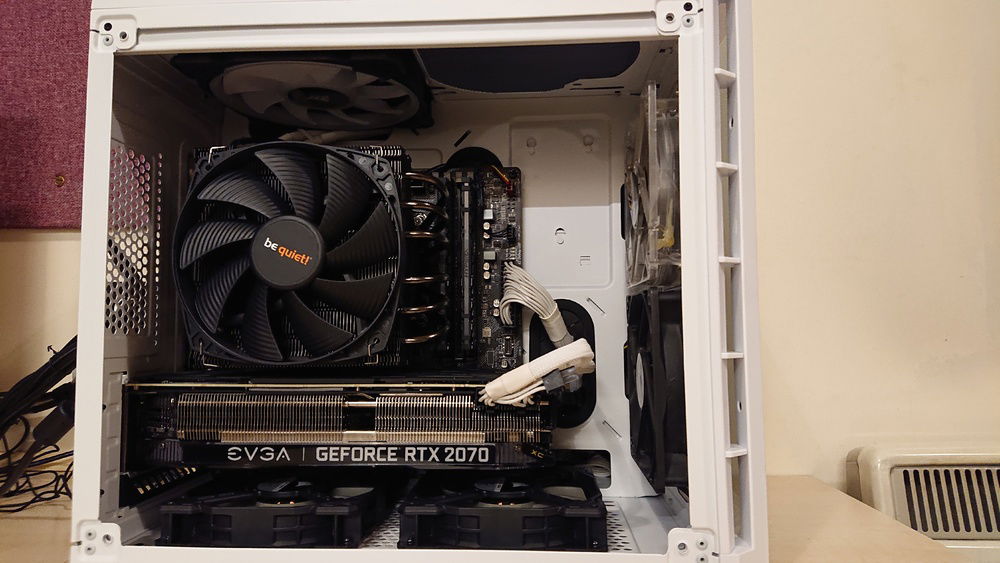 There a 9600k under that massive Dark Rock TF. Also hides and probably cools the 1TB nvme between the CPU and GPU. Has that heatsink aesthetic.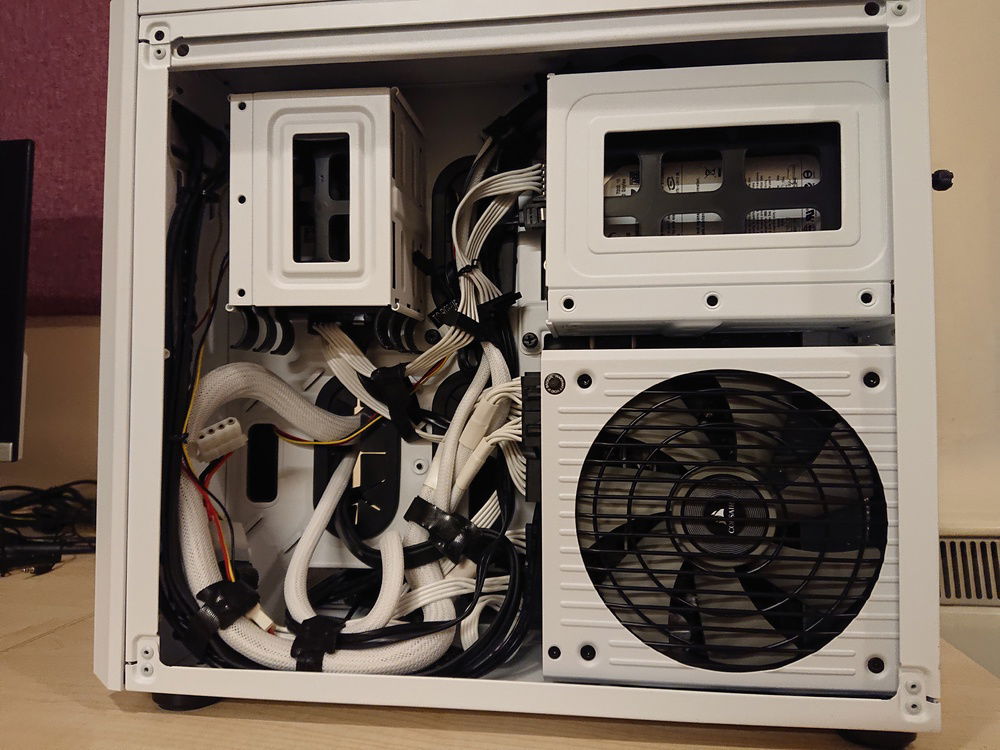 A somewhat tidy rear. The cables are long and thick ( ͡° ͜ʖ ͡°)...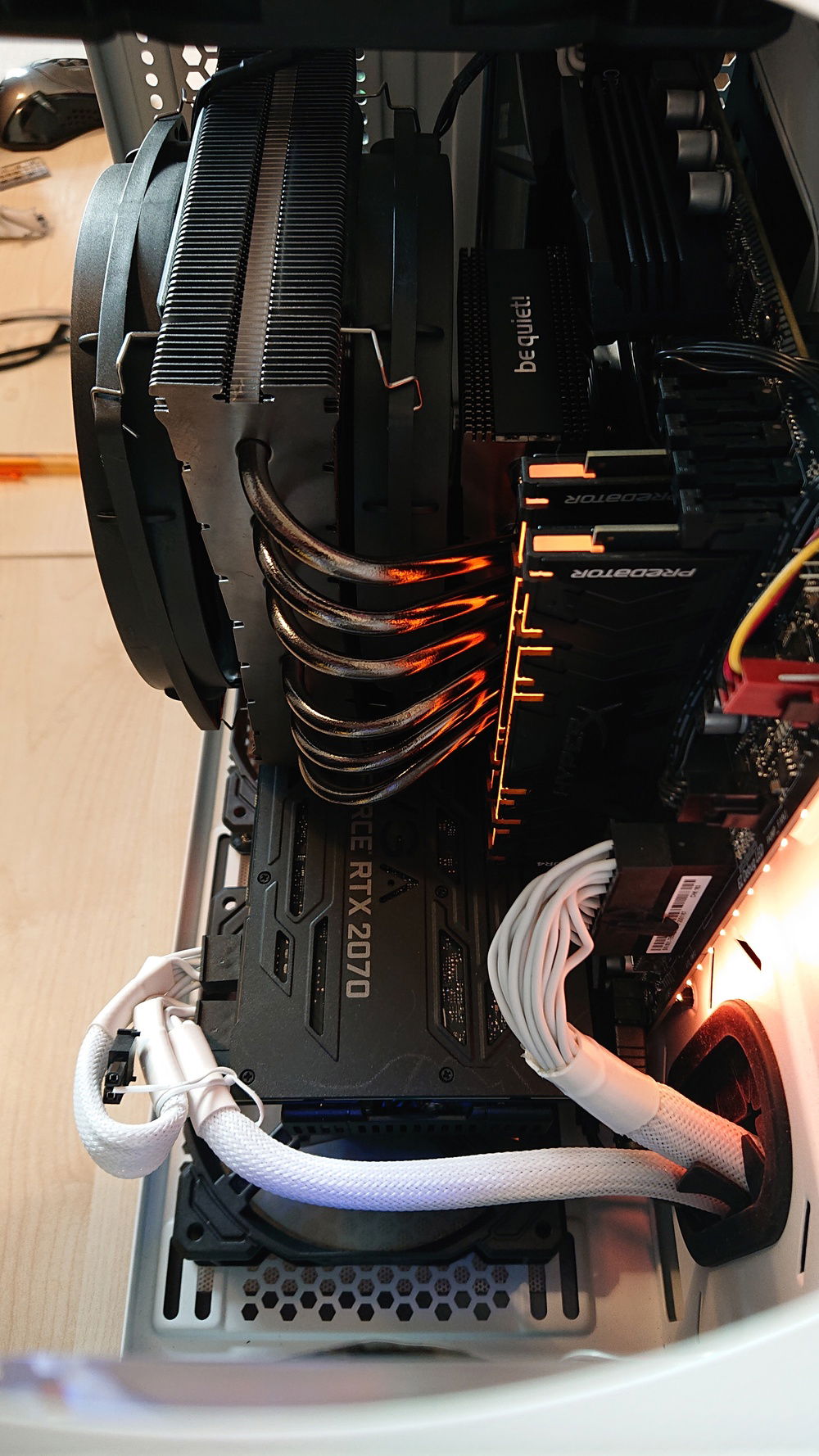 Moved the fan for a top down look at the cooler.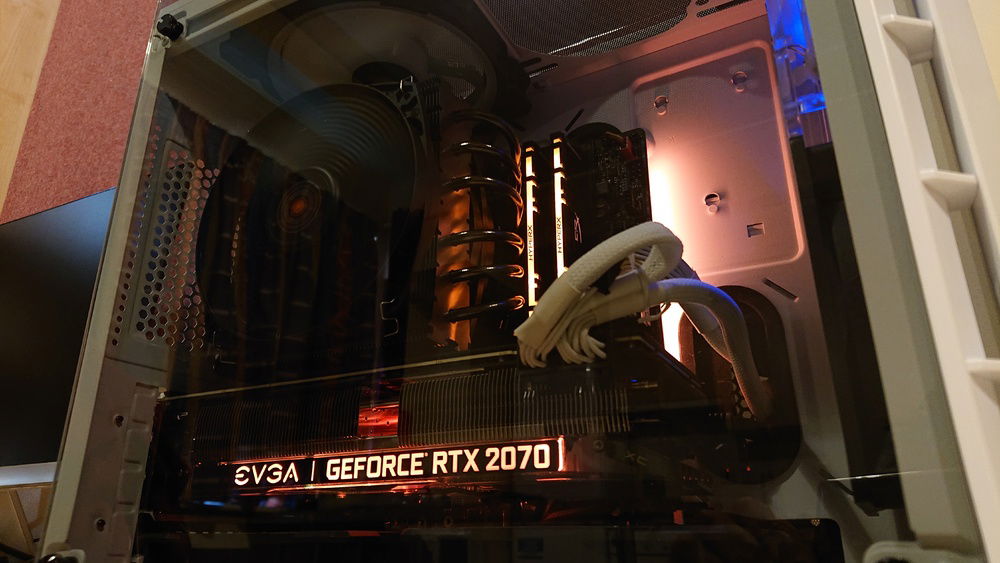 With the side glass on. It difficult to get a shot which wasn't reflections.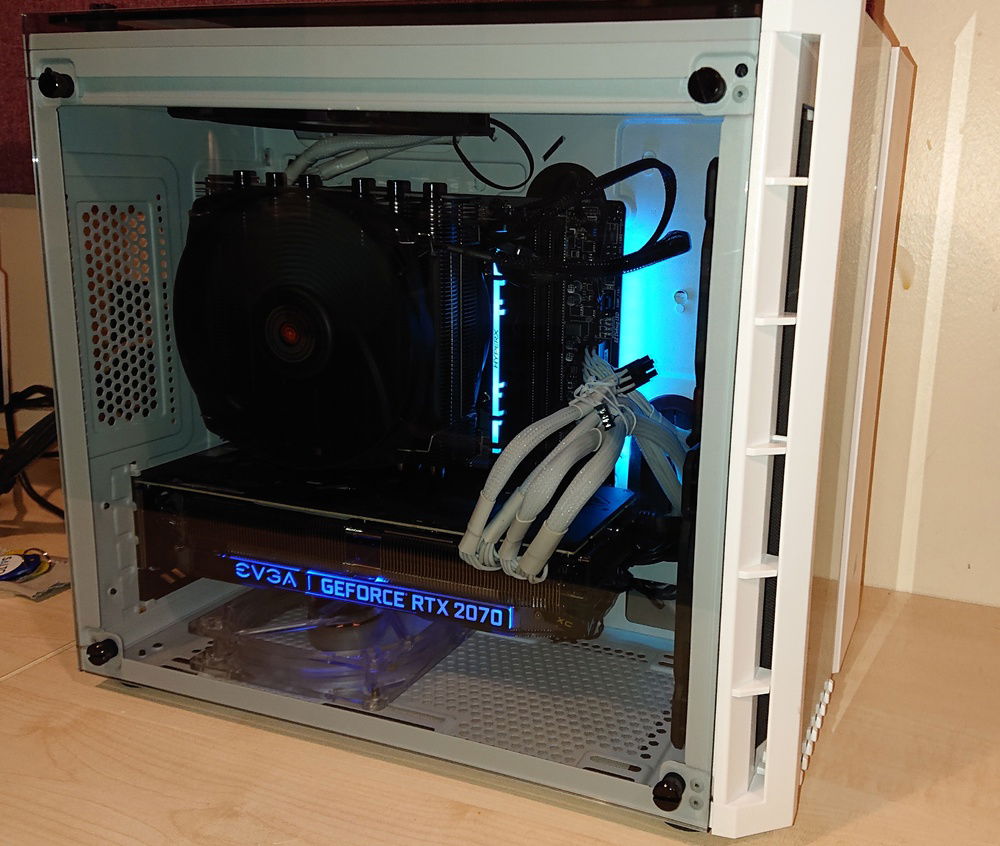 First photo when I first built it, was playing around with fans, and it shows the case.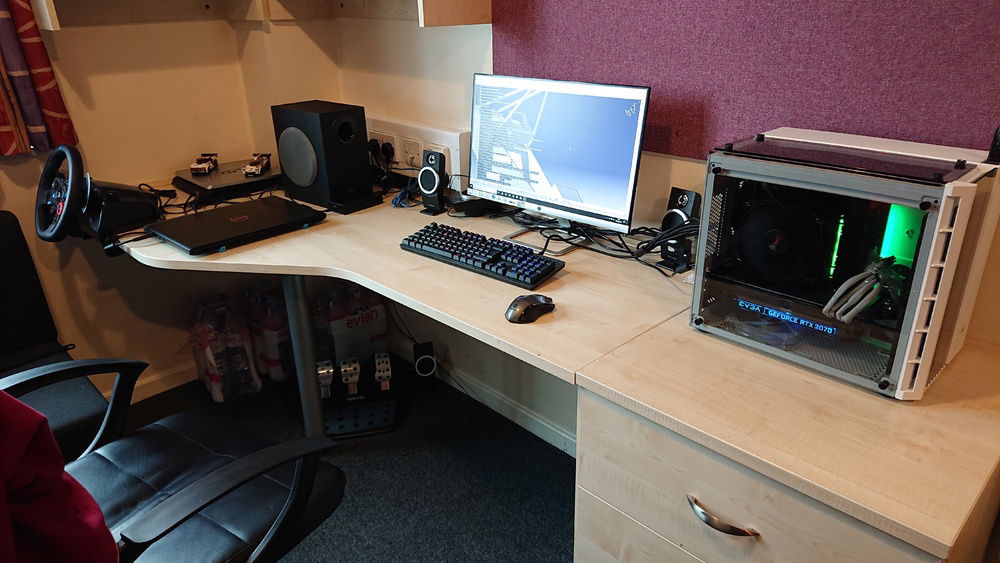 The whole desk setup, it replaced the laptop after 3 years