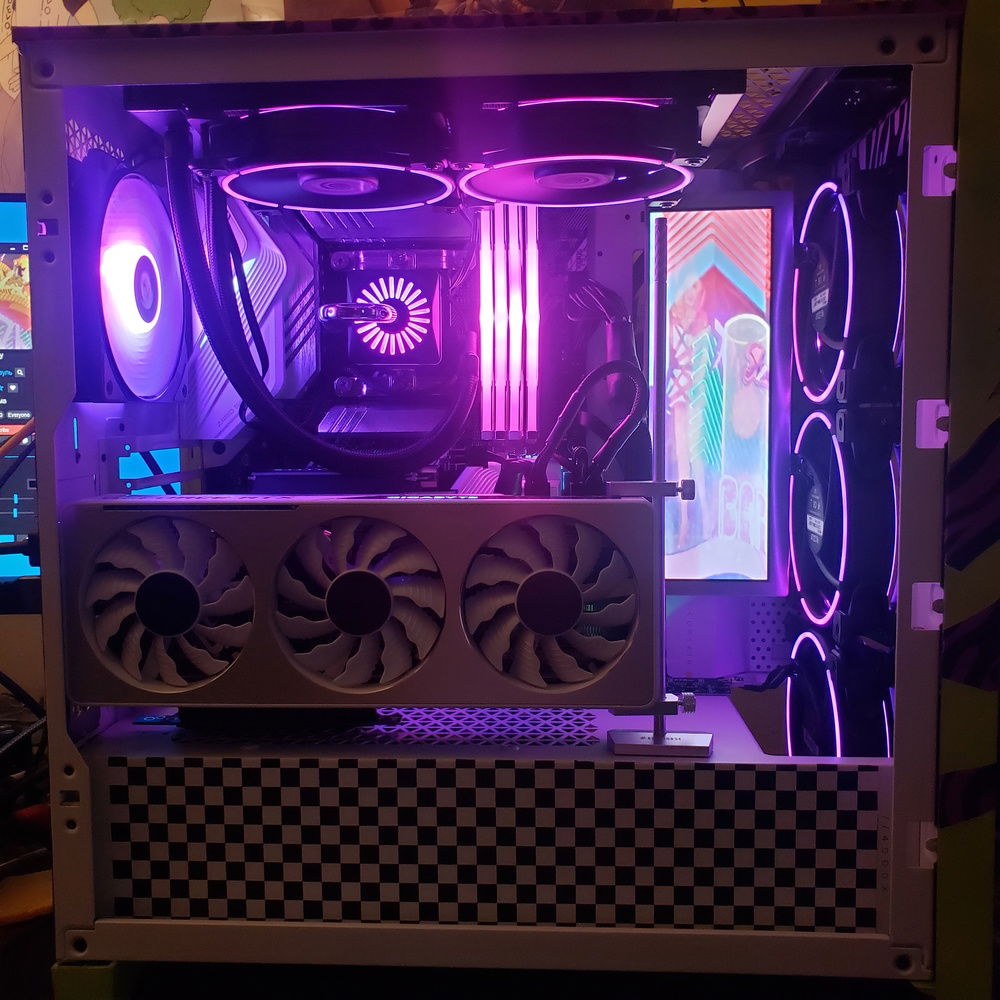 This is the first version of my build's internals. I'm only using a 3070 so skipping the water cooling and seeing if I can get a 3080 (also I'd like the power boost). There are more cosmetics to add including some spot lights. I want to have the case look like a back alley to city scape from a cyber city or something like Akira.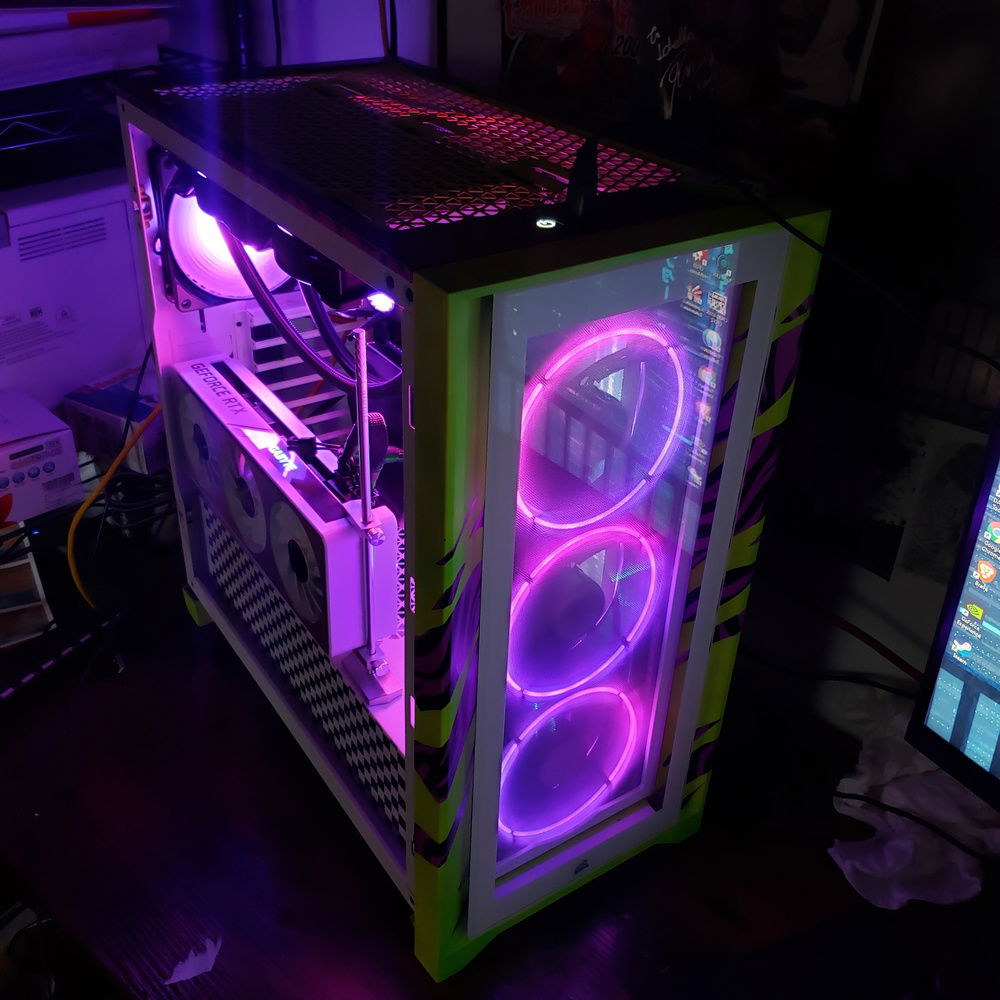 I really dig these fans but I'd like to change up the white bring on the glass. I will either peel it off from the back or paint over it from the front. I'd prefer to reframe it myself and add some custom vinyl decals.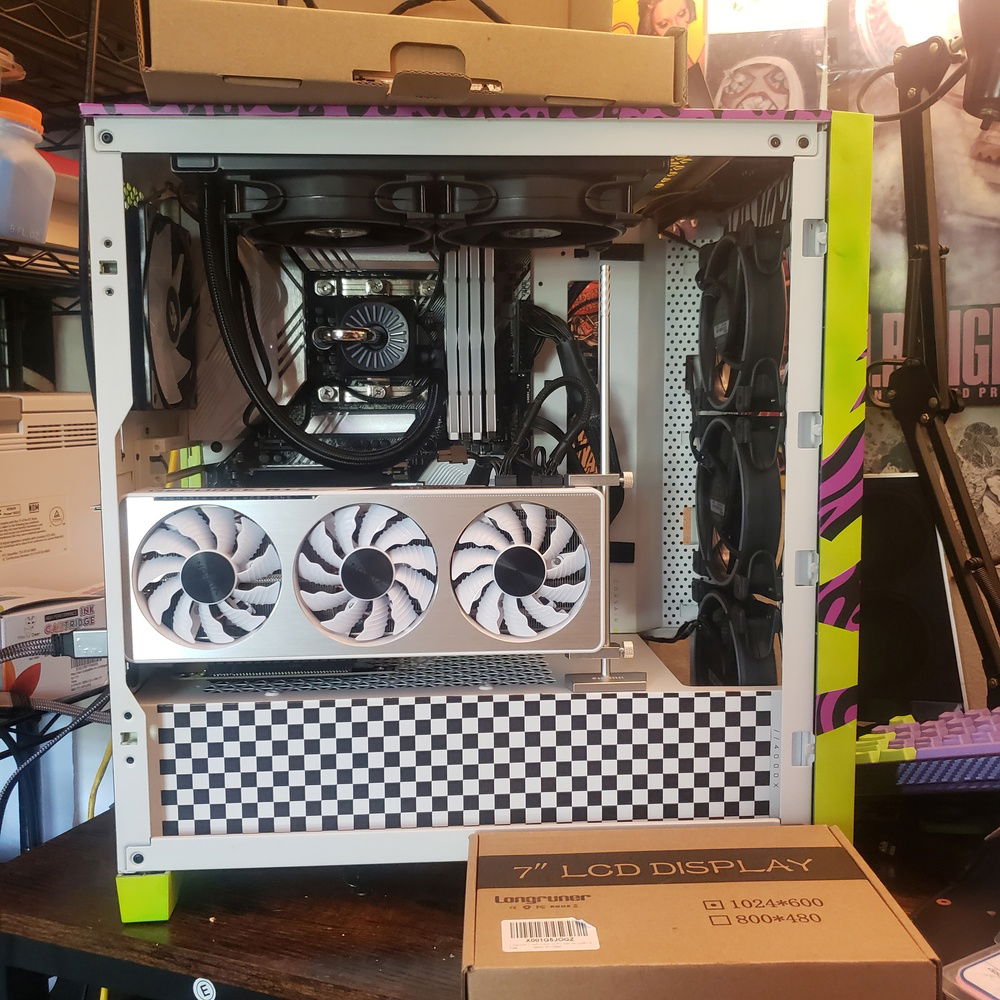 I much like the cables that came with the PSU because they have a more industrial appearance. I am thinking about sleeving my own cables. I also need to take better photos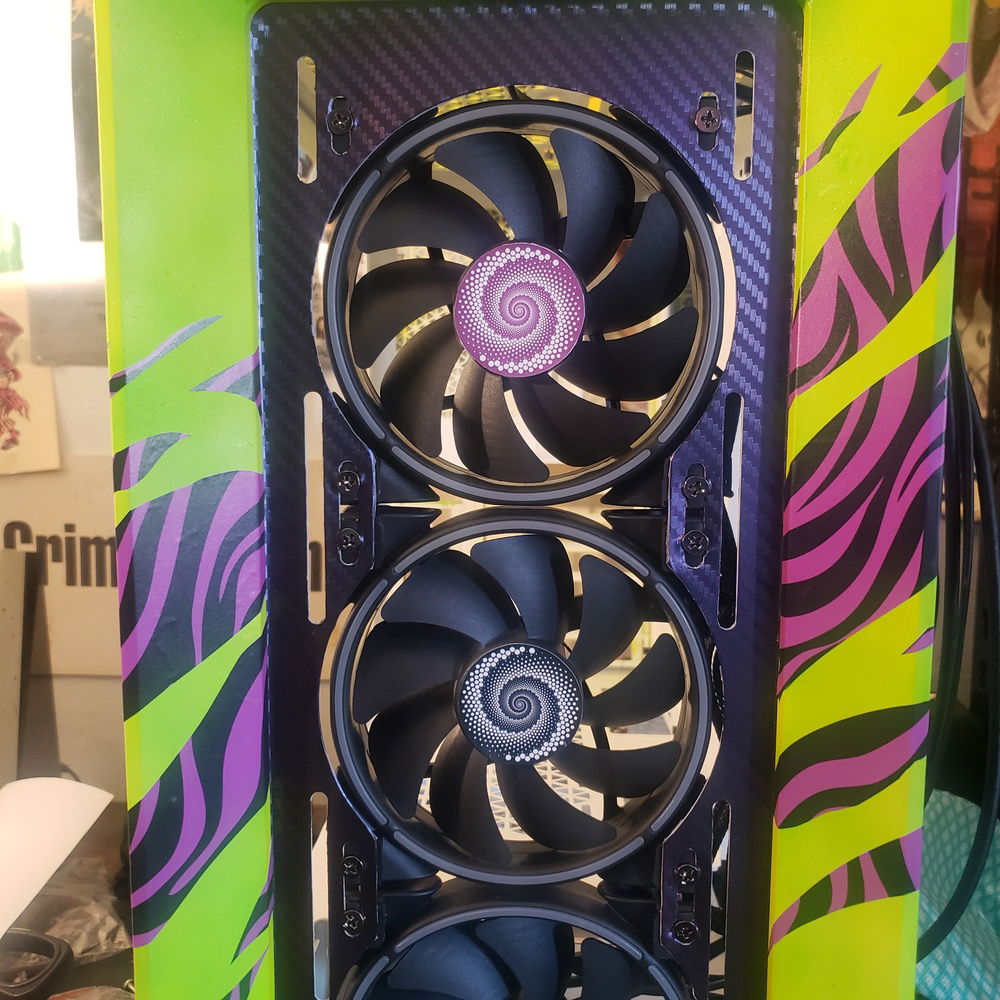 I will likely do this on the GPU but added my own printed designs on the fans, I want to change this one as the fans spin a bit too fast for the effect I was going for.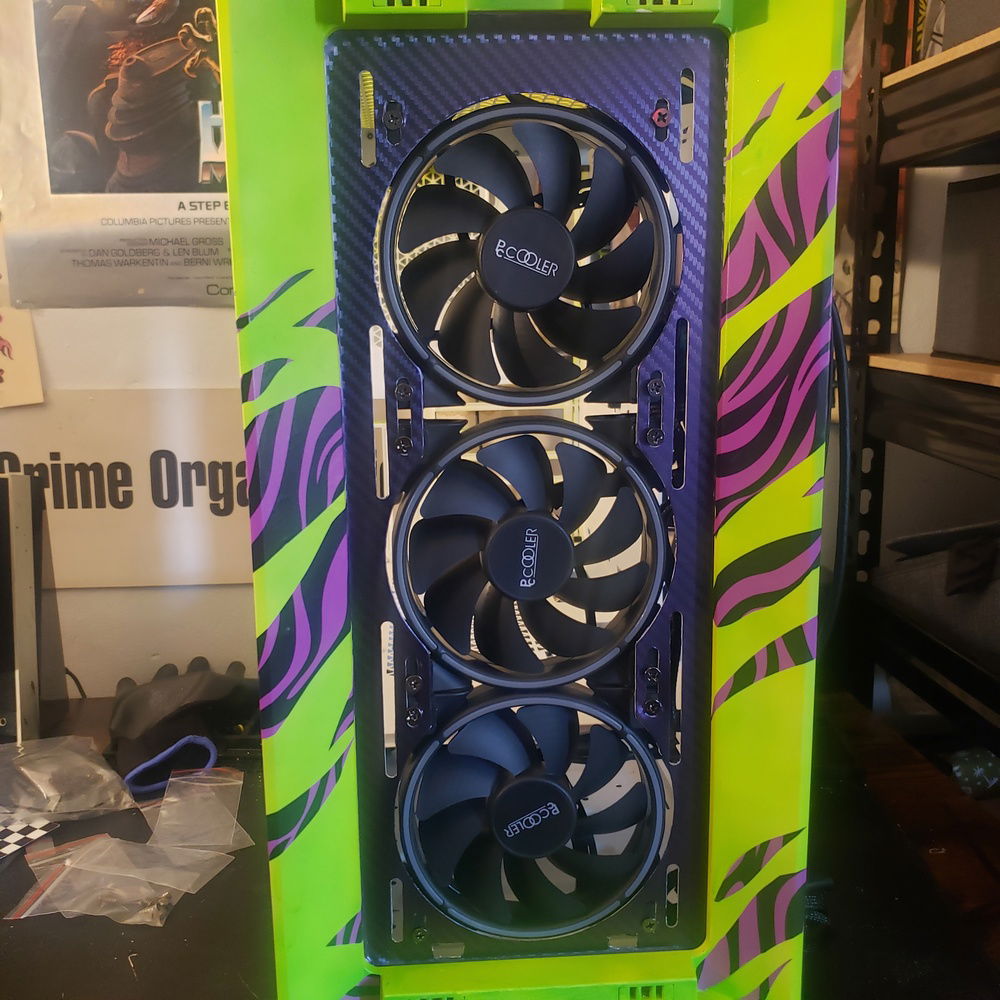 I REALLY want to use square ring fans like Aerocool Tor 14. If I get around to changing them I'll have to either cut this panel myself or recut a piece of aluminium to accommodate the square design.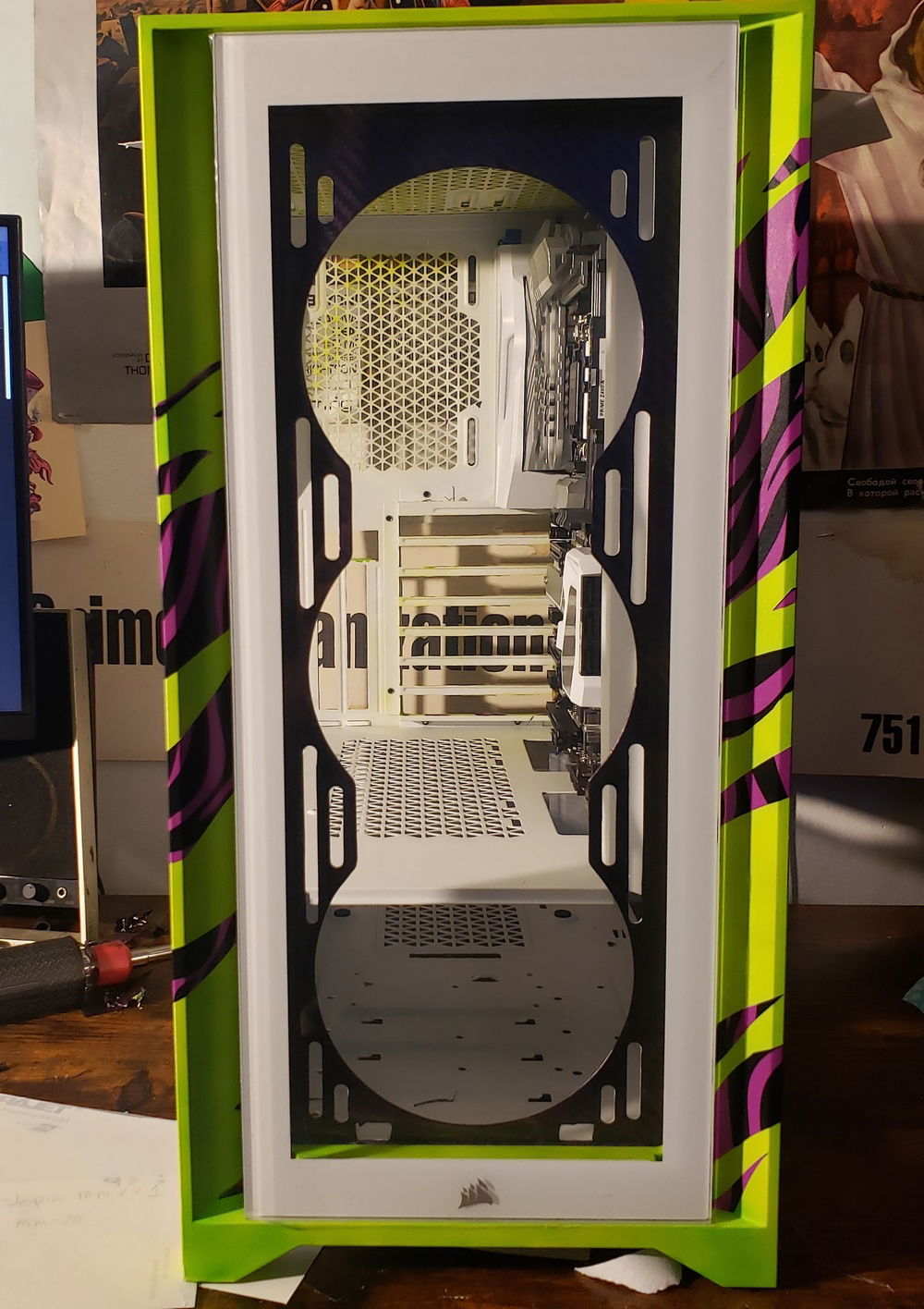 I really want to change this white, I'll mask it off later. Thinking about putting lights under this brim for a glow effect.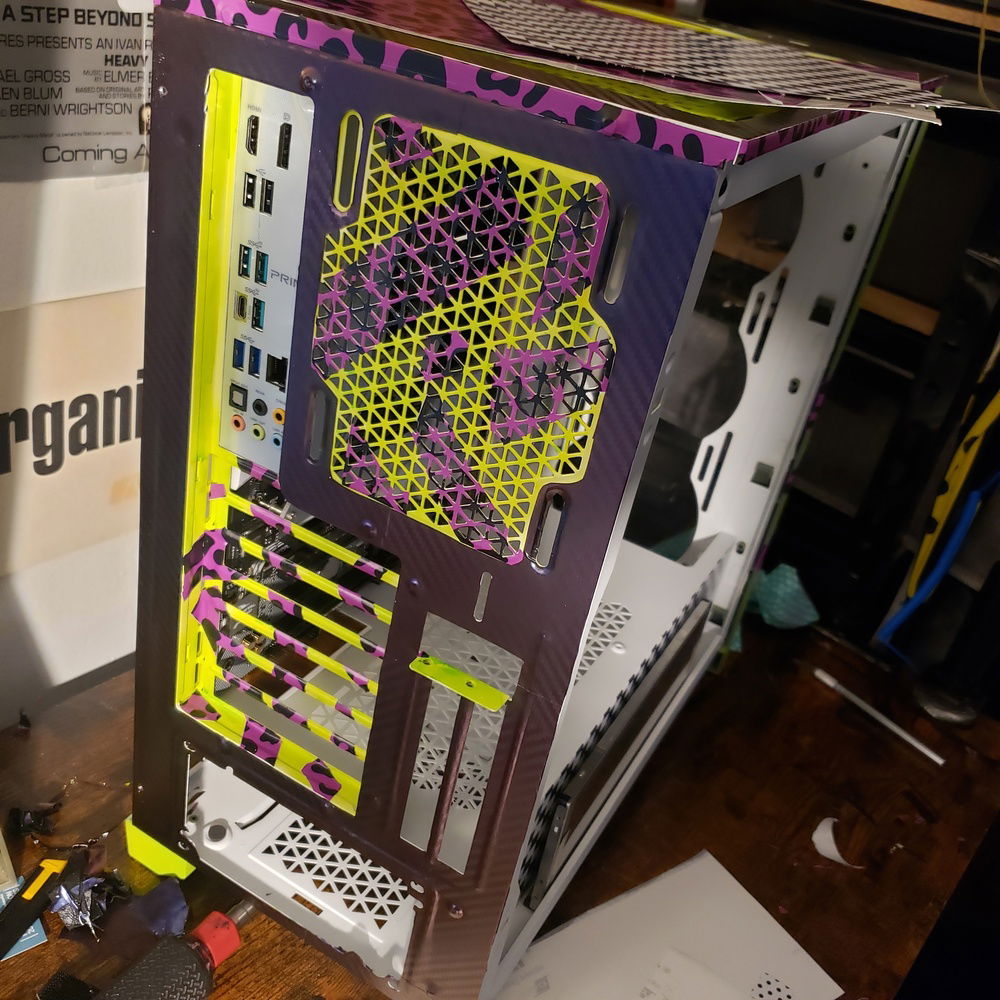 A brief moment of creative flair with spot vinyl in a spot that won't really be seen followed by having to cut the vent holes.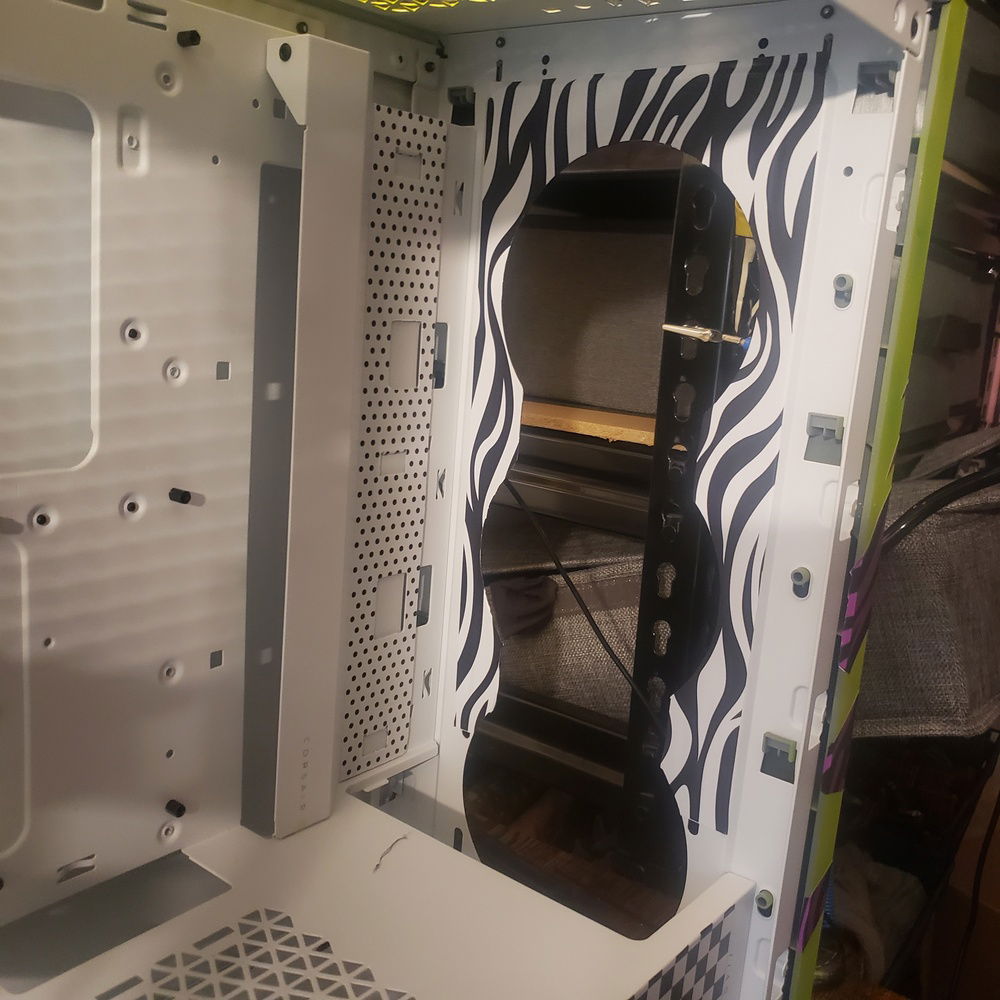 Another spot that will barely be seen but I felt necessary to do. Must be the illustrator in me.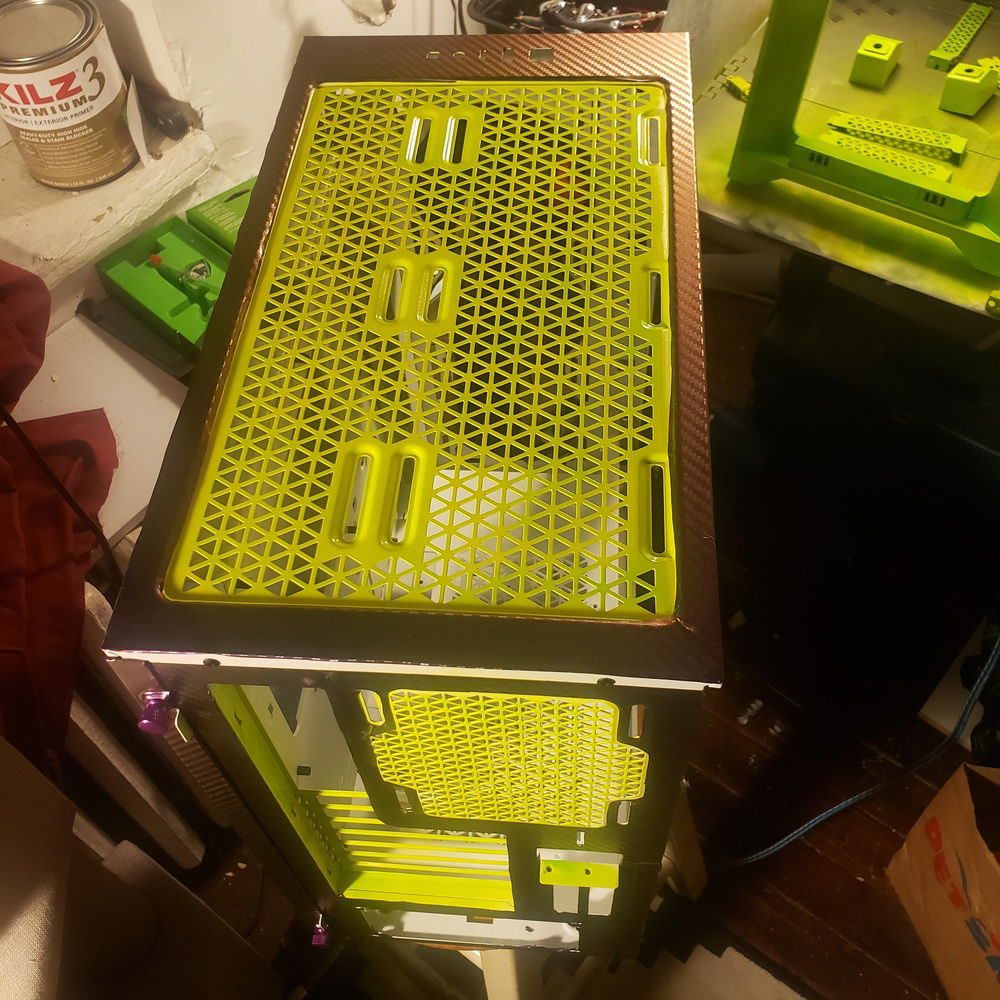 Quick airbrush job of some acrylic and tempera paint then sealed with matte finish.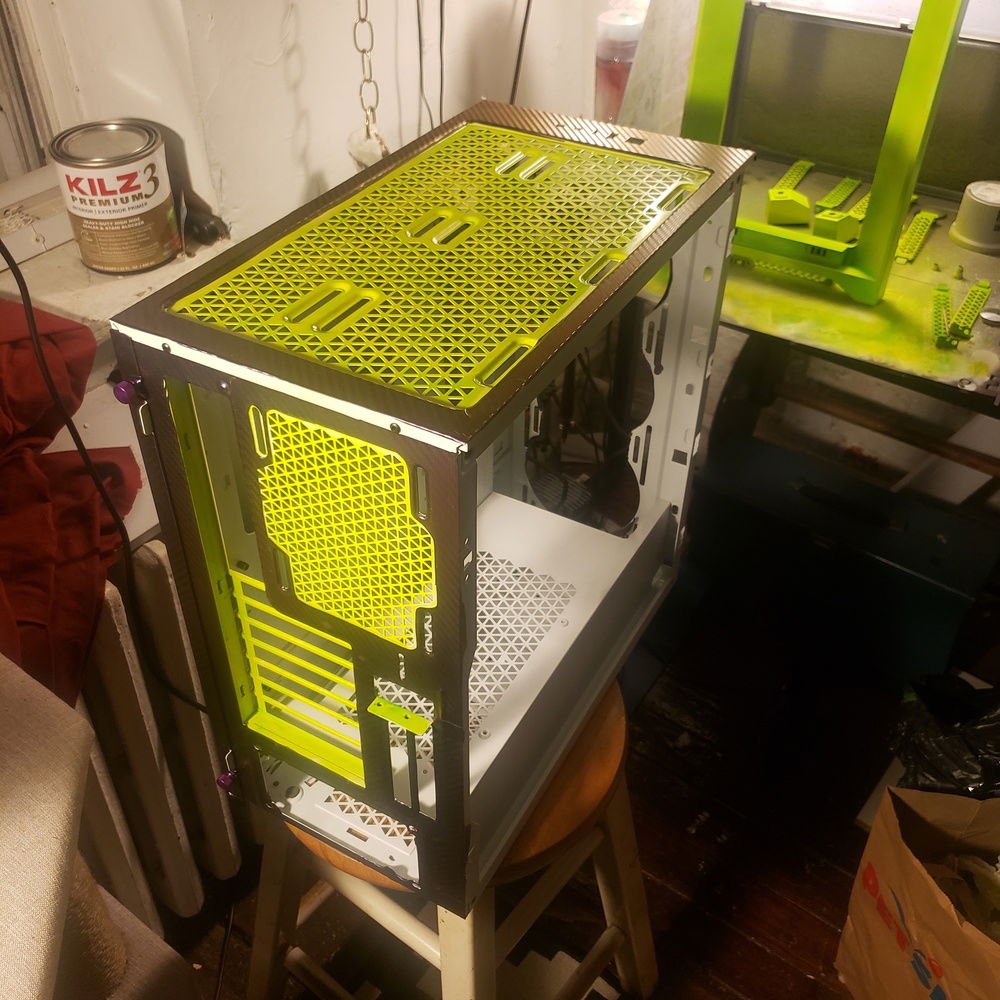 That white brim eventually gets more purble vinyl detailing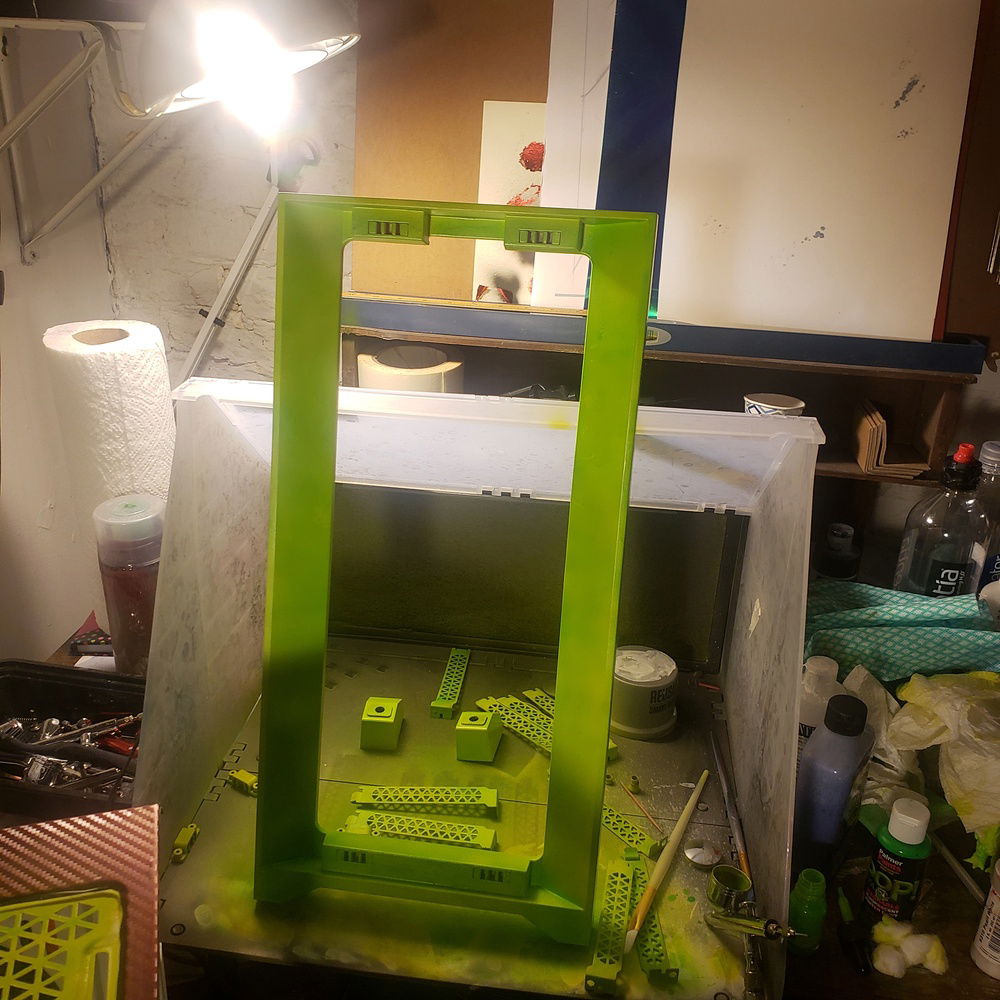 I was a bit indecisive on this green but I love the final results.