This is also an older picture, but everything that's on the list is in the picture except for the CPU Cooler.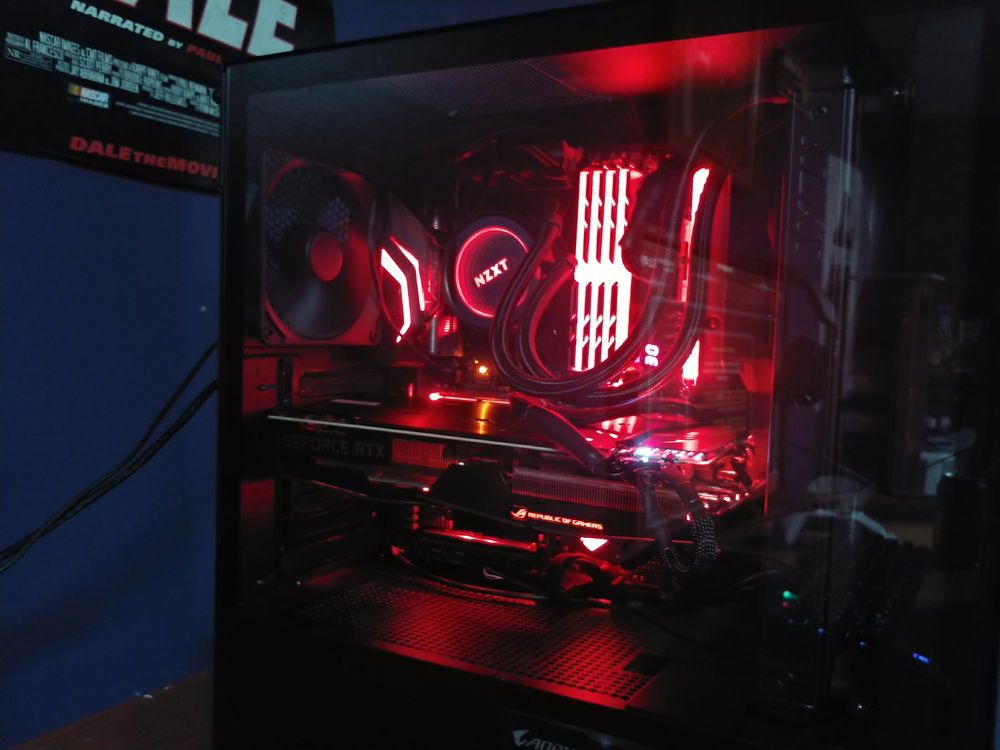 This is an older picture of the rig itself. Trust me, it looks nicer now than it does here.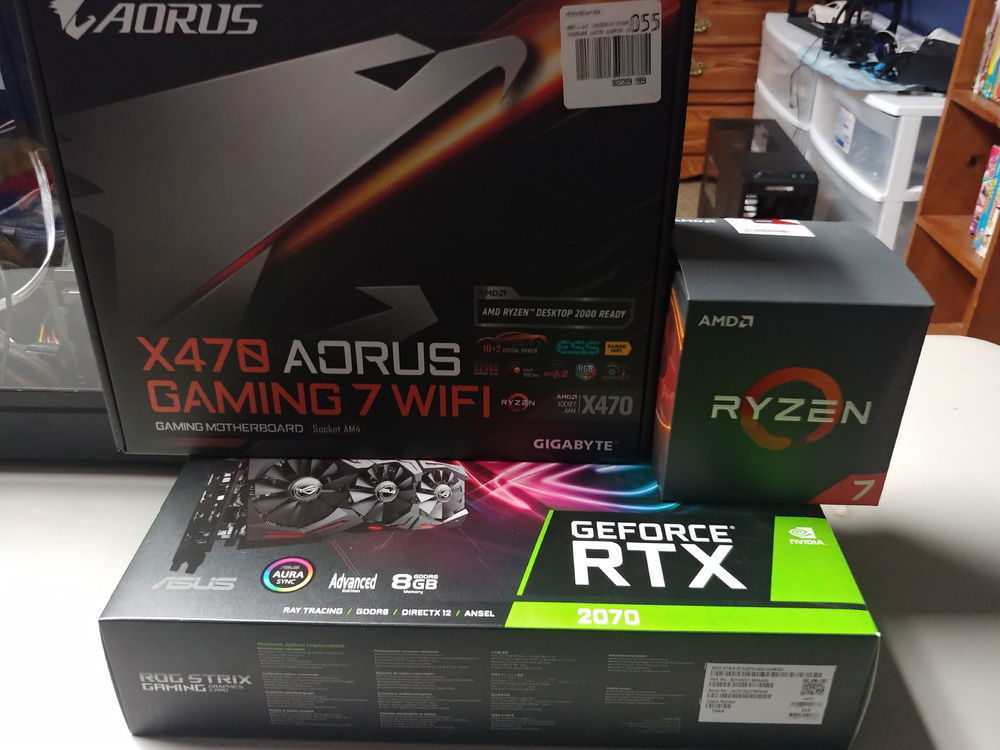 I was really excited when I got home with this stuff at around 10pm. Stayed up all night building it and testing it. No regrets.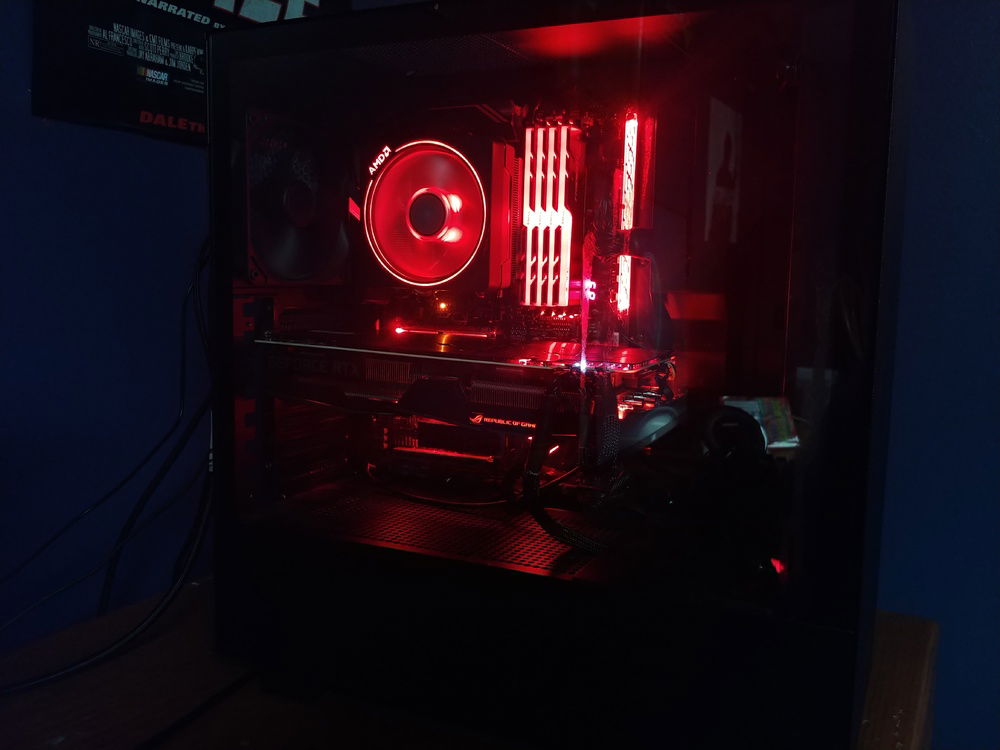 This is how it sits right now. Only difference is that AMD is white.