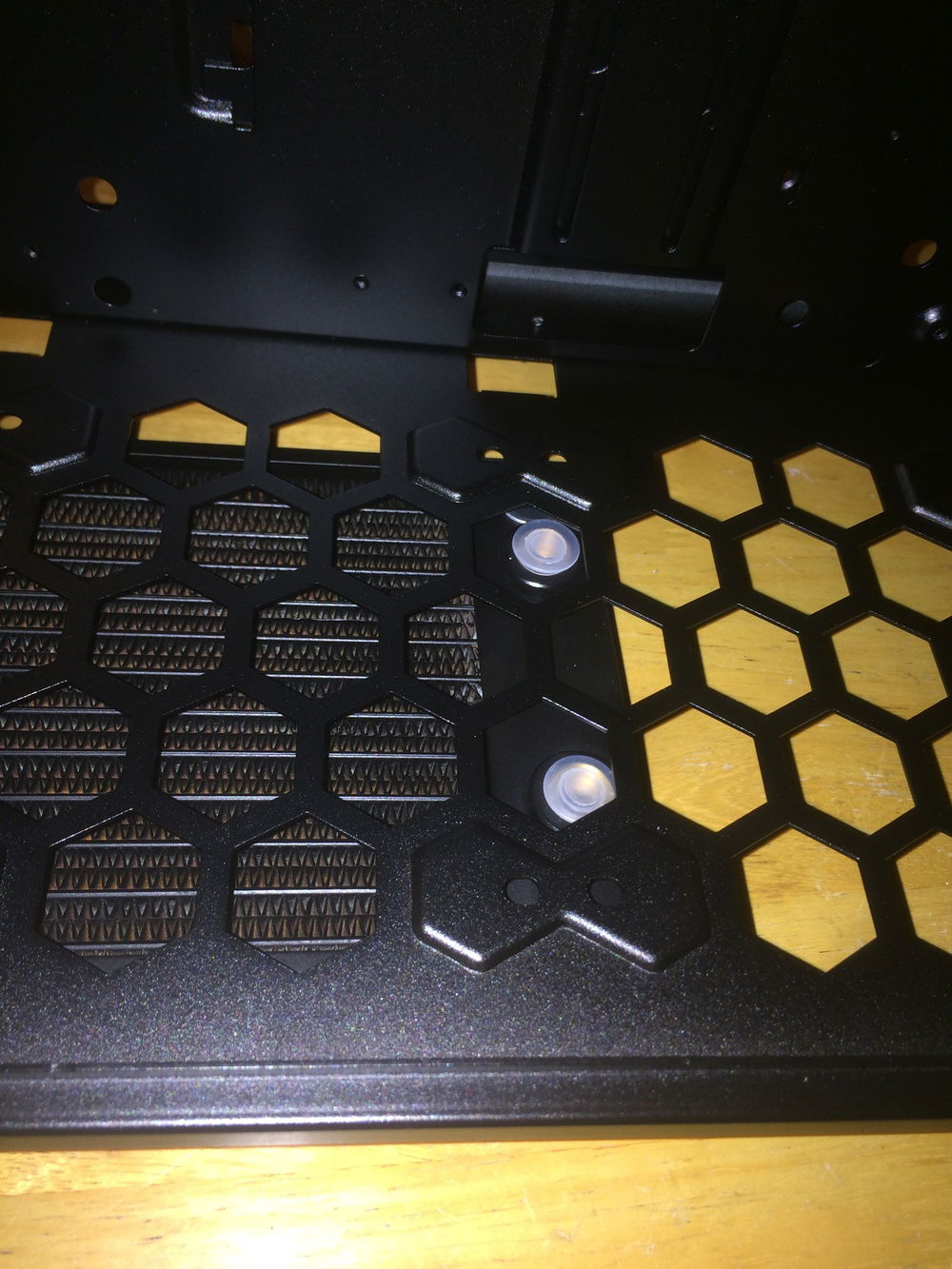 I hade to put one radiator under the case. In order to do so i needed to modify my case.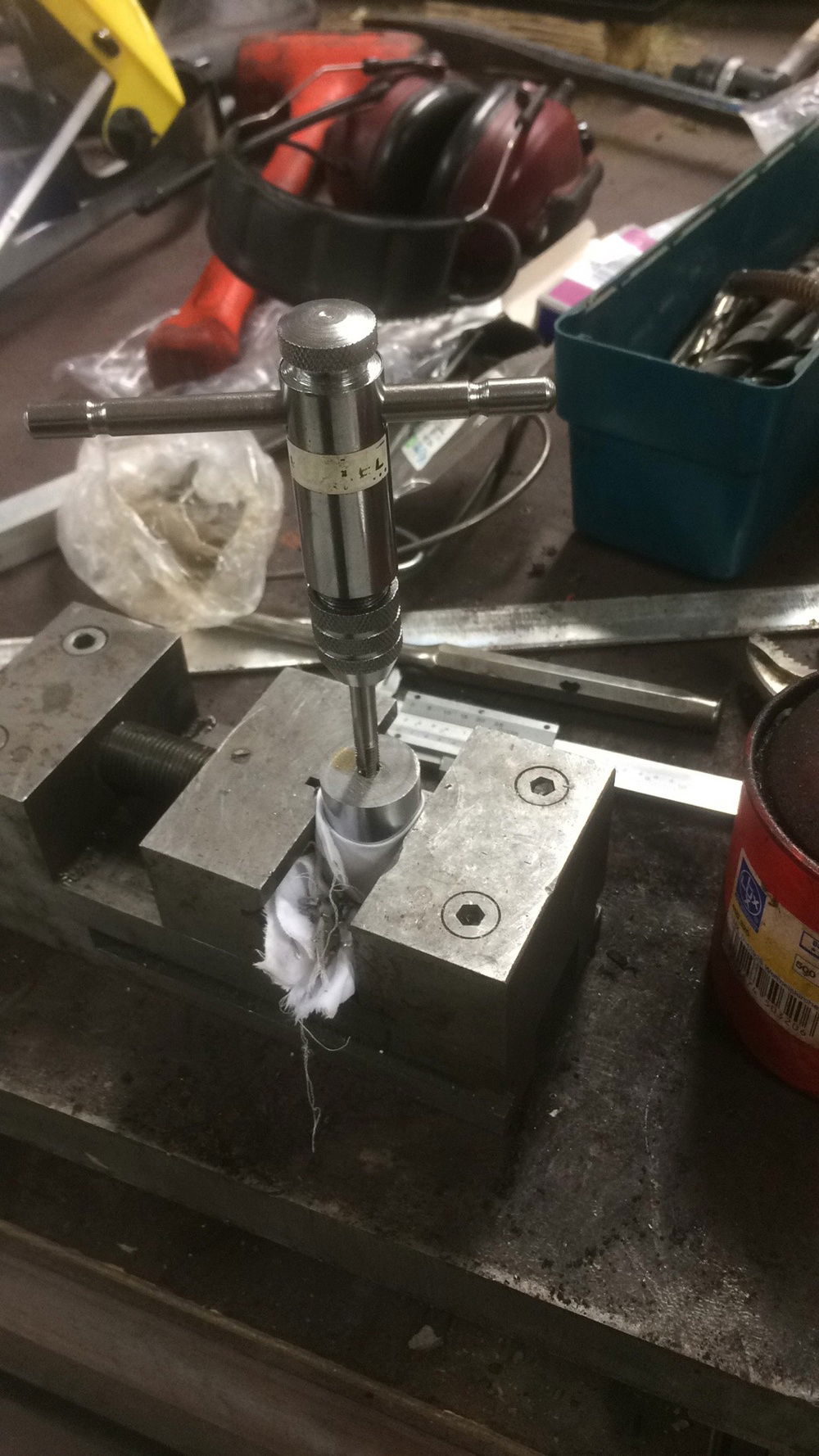 In order to fit my radiator under my case i had to make new feet for it.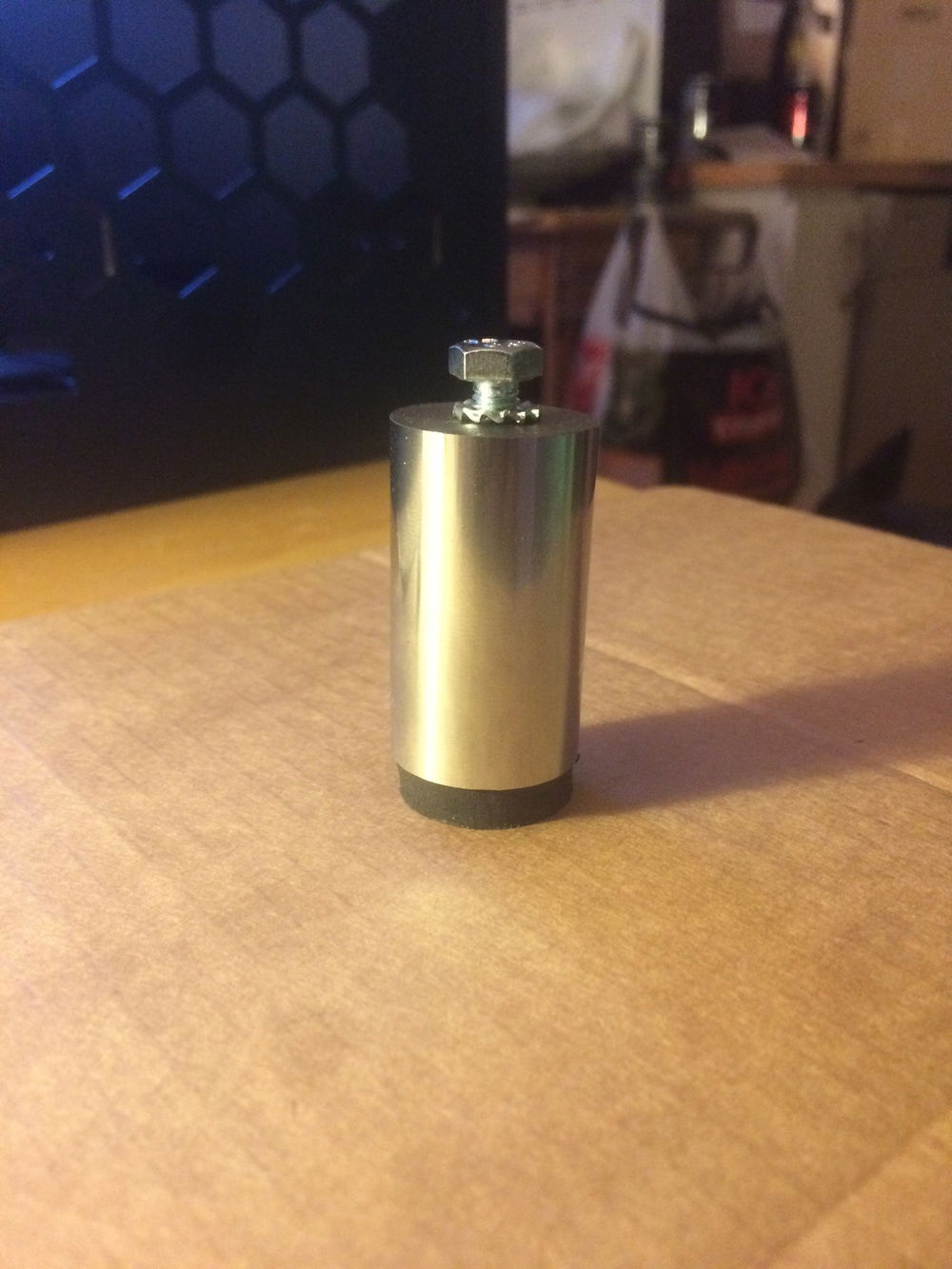 And here is one of 4 completed feet for the case in order to fit 1 of my radiators under it.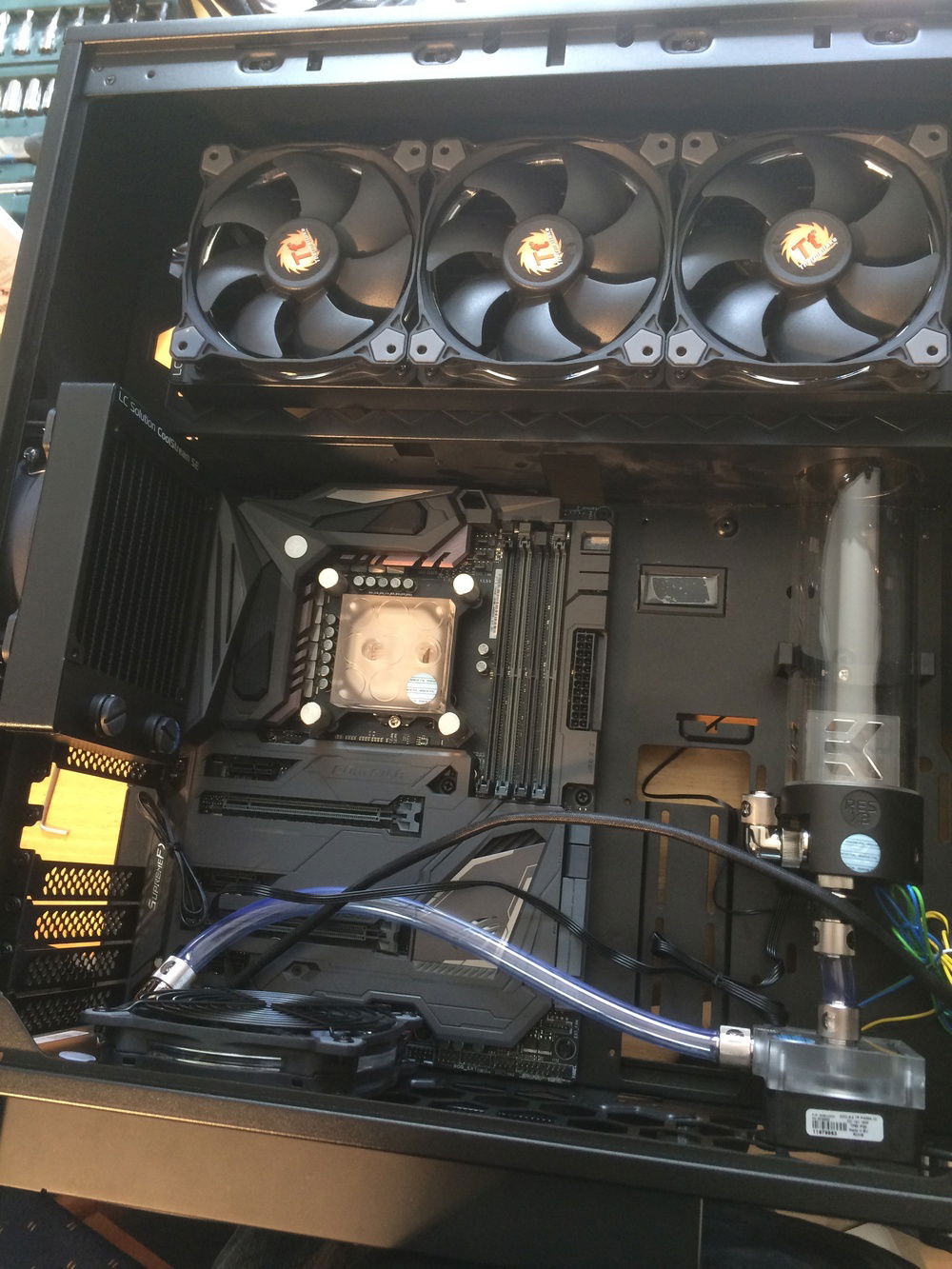 In order to fit my reservoar i drilld a hole for it at the top.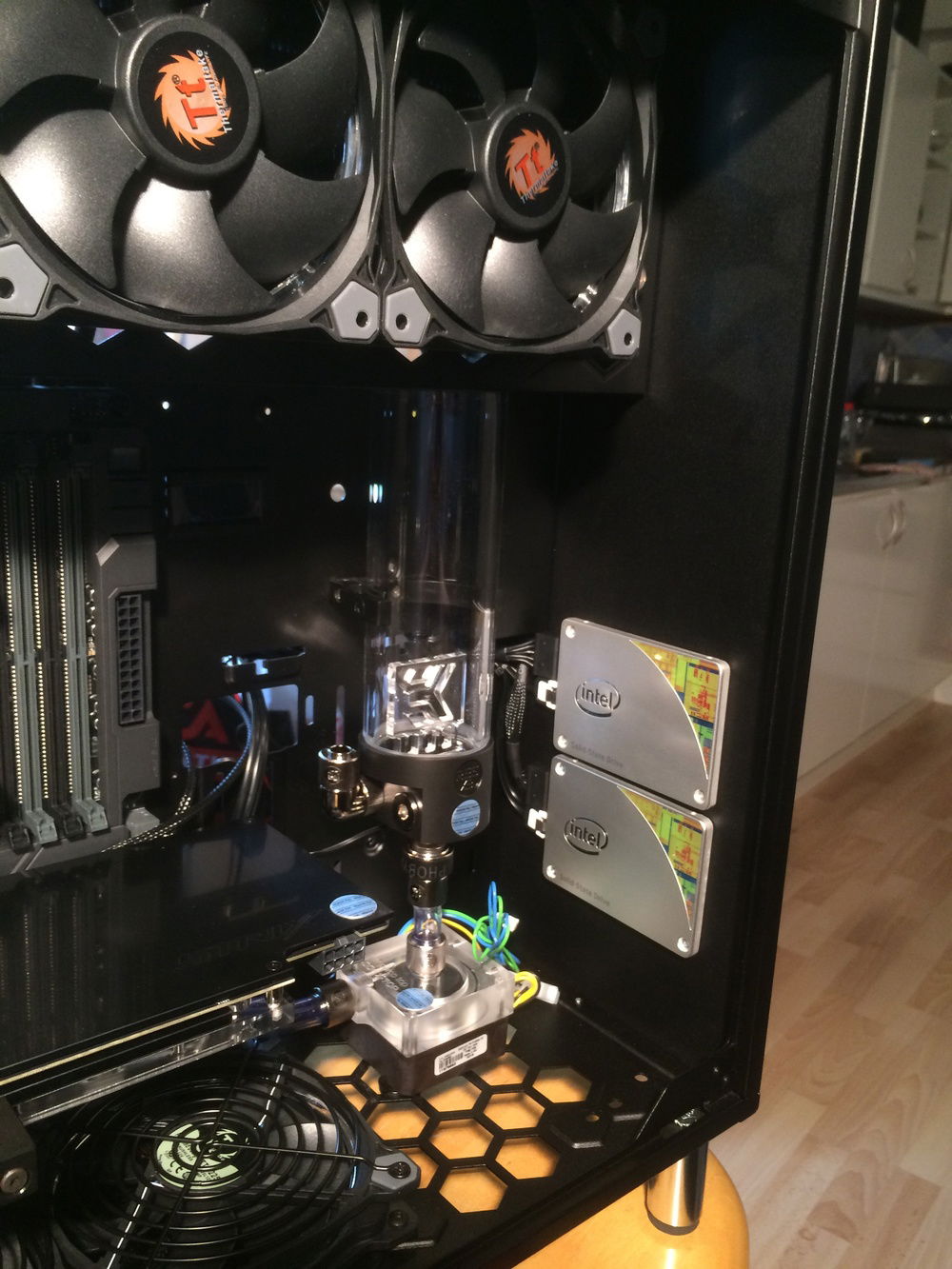 And ofc, my ssd's is monted whit tejp. =D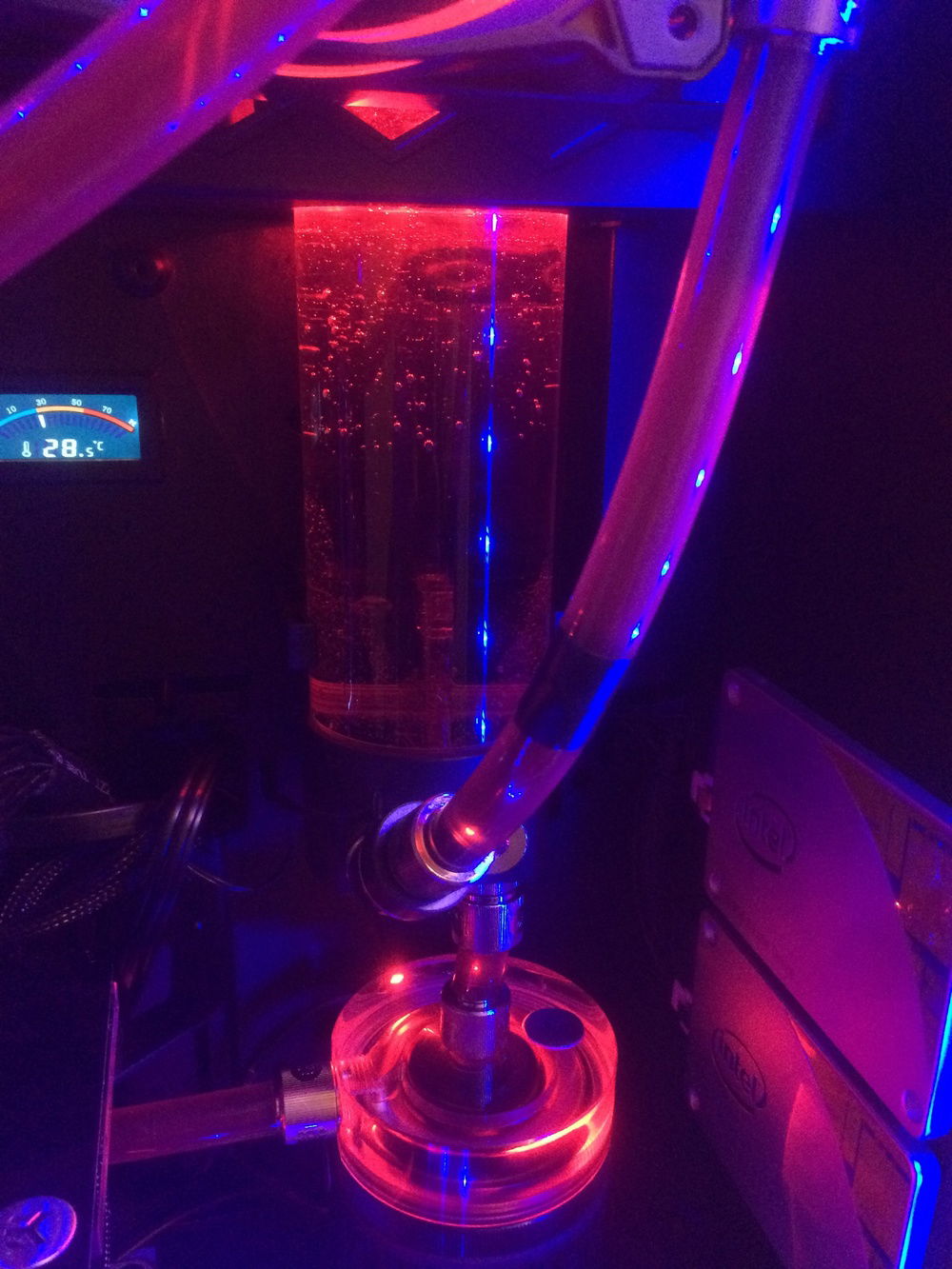 In last minute i changed the pump.